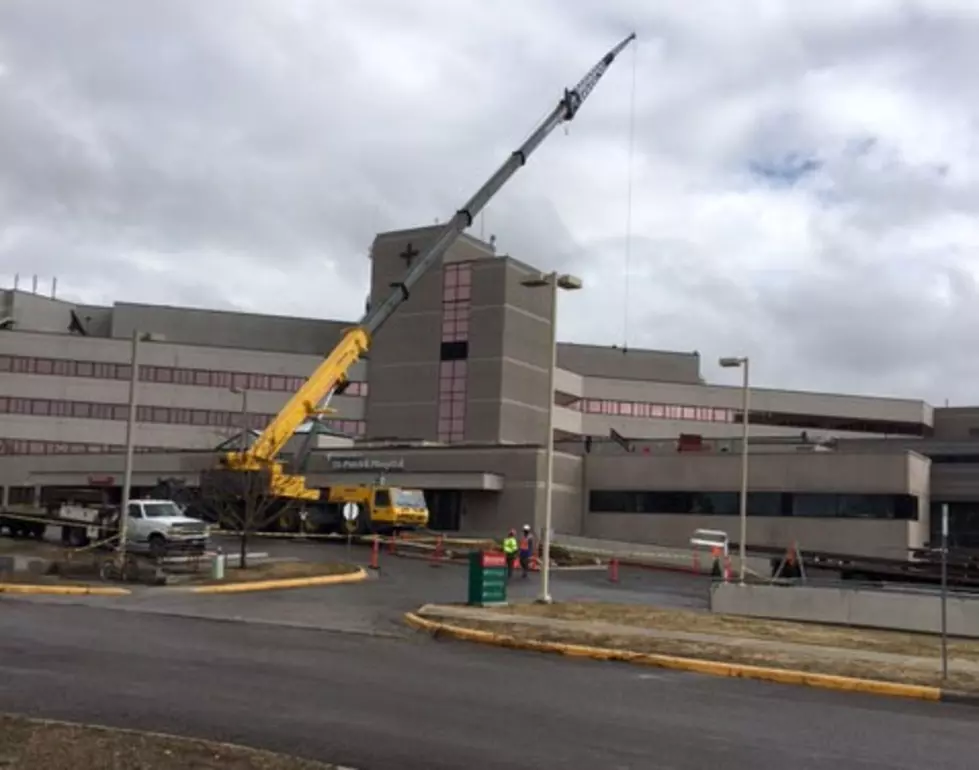 International Heart Institute Expanding – Giant Crane Blocks St. Pat's ER Entrance Over Weekend
St Pats IHI
The giant crane that temporarily blocked the entrance to St. Patrick Hospital's emergency room was there to place building materials for the expansion of the International Heart Institute.
Chief Operating Officer for the Western Montana Service Area of Providence, Joyce Dombrouski, said the crane was only there over the past weekend.
"We did have a giant crane on our campus, specifically to place steel on our third floor helipad, which was our alternative helipad," Dombrouski said. "We're using that space to build out the International Heart Institute. It'll be about a 2,800 square foot expansion, which will include six exam rooms, two procedure rooms, offices and storage, and it really will allow us to see our patients easier, because we're pretty jammed for space up there."
Dombrouski said the International Heart Institute is expanding its reach throughout western Montana.
"We're in the process of interviewing a cardiologist who would live and practice in the Polson area, where St. Joseph is our hospital, and we've already had the same type of relationship down in Hamilton, where there's a cardiologist living there but is part of the IHI."
The cardiologists in Polson and Hamilton will provide as much care as possible, but if more advanced care is needed, the International Heart Institute in Missoula is just a few miles away.
Dombrouski expects the expansion project to be completed sometime this summer.