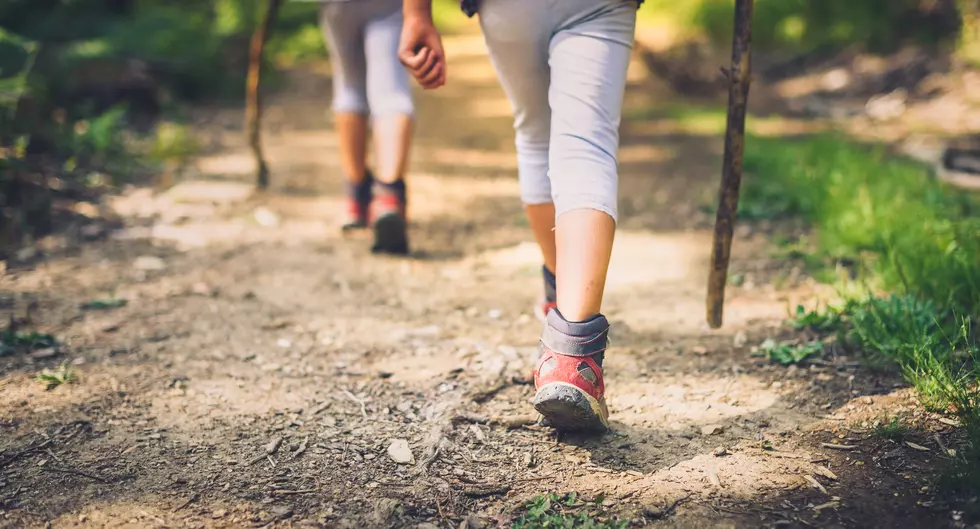 Montana Man Plans To Hike From Mexico To Canada
_jure/Getty Images
I've recently been trying to get back into shape after gaining some weight over the course of the pandemic - the other day, I ran on the treadmill for about 3.5 miles and I felt like my lungs were about to explode. So I've probably got a long way to go before I can attempt something like this.
Kyle Peltier, who resides in Seeley Lake, Montana and who goes by the name Harrison Smiles on TikTok, has decided to embark on the Pacific Crest Trail, a walking trail that goes all the way from the border of Mexico to the border of Canada. The trail goes on for 2,653 miles.
Hundreds of people attempt to walk the Pacific Crest Trail every year, and not everyone makes it all the way to the end. It takes a lot of intense training and strategic thinking if you plan to walk it, Kyle has been working on that for the last few months leading up to this.
He set out on his journey this past weekend and plans to document the whole thing through his social media accounts, including daily vlogs on TikTok.
It definitely seems like an exciting challenge, but it is a big time commitment - to walk the whole thing, it should take about 3 to 4 months. As for me, I'll probably stick to smaller goals for now. Gotta work up to the whole 2,653 miles thing, it sounds pretty exhausting.
LOOK: Stunning vintage photos capture the beauty of America's national parks
Today these parks are located throughout the country in 25 states and the U.S. Virgin Islands. The land encompassing them was either purchased or donated, though much of it had been inhabited by native people for thousands of years before the founding of the United States. These areas are protected and revered as educational resources about the natural world, and as spaces for exploration.
Keep scrolling for 50 vintage photos that show the beauty of America's national parks.