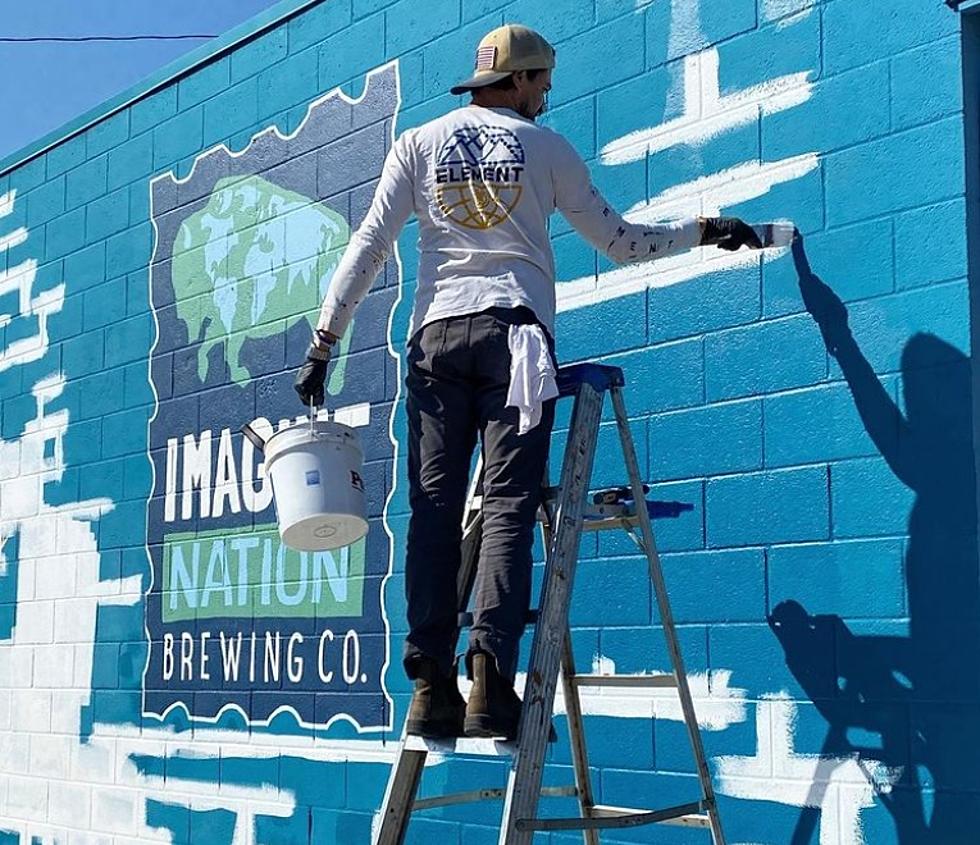 How Does a Really Great Beer on a Patio Overlooking the Clark Fork Sound?
Photo courtesy of Imagine Nation Brewing, pictured is Ray Cruz from CRZ Painting
Oh man, after the year we've all suffered, enjoying a cold pint in the sunshine on the Clark Fork sounds like the most amazing thing in the world. If you've never visited the Imagine Nation Brewing patio, that's what goes on there when the weather is nice. And the weather is getting warmer by the day, so Fernanda and Robert are preparing to open the patio on Saturday, April 10th, yay!
Of the many upgrades to the space, our friend Ray Cruz from CRZ Painting is touching up parts of the building. We are looking forward to welcoming you all back to Imagine Nation V2.0.
You can see the upgrades taking place in the photo above. Until the patio opening, you can still enjoy take-out from 2p to 7p weekdays, noon to 5 Saturdays and closed Sundays. Businesses sometimes say they are "community involved," and maybe they are a little, but when Imagine Nation claims to exist to serve our community, they walk the walk. They have helped health care workers, first responders, female owned businesses, fellow small businesses, the Pov across the street, the LGBTQ+ community, refugee families, and so many that I could never list them all. During the pandemic, they did their best to stay open so they could host local vendors who were struggling due to lack of business.
We're stoked for the re-opening and to visit the Kamoon Arabian Cuisine food truck, which is typically parked and open for business at Imagine Nation. The latest new brew is called Boxing Underwater NEIPA, it's described as "big mandarin orange, candied lemon, and funky papaya." See you on the patio!
See the Must-Drive Roads in Every State