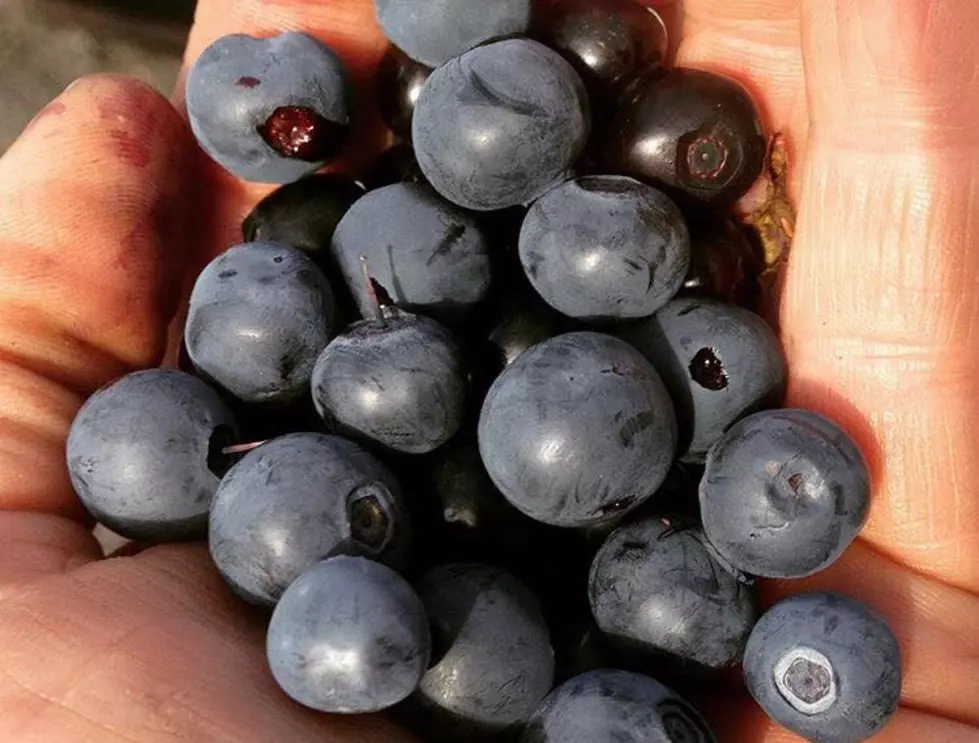 Helpful Guide to Picking Huckleberries For the First Time
Photo Credit: Jesse James
Huckleberries and Montana go together like peas and carrots. If you stop into any gift shop in Montana, you're guaranteed to find a wide variety of huckleberry-themed products.
Pre-made huckleberry products are great and all, but there's nothing quite like a homemade huckleberry pie made with berries you picked yourself. If you're new to huckleberry picking, you need to be aware that it can be very time-consuming. Plucking tiny little berries that are often hidden beneath leaves isn't an easy task, but if you stumble upon a huckleberry patch, it's definitely worth the effort.
Huckleberry picking has always been an annual tradition for my family. Each year, we venture out to our favorite huckleberry patch and pick for hours. We usually come home with several gallons. We always celebrate with delicious huckleberry pancakes to reward ourselves for our hard work.
If you're hunting for huckleberries, you need to know where to start. You can find them at many places throughout western Montana. Prime picking happens between late July and early August. The best place to pick huckleberries in Montana is near Whitefish and Glacier National Park. While you're there, make sure to pick up some locally grown Flathead cherries. Although, there are quite a few spots near Bozeman if you know where to look.
You'll need a good container to store your huckleberry bounty. It doesn't have to be anything special. I usually cut the top half off of a milk jug and attach it to my hip with my belt. It's also a good idea to bring a cushion or something comfortable to sit on. If you find a good huckleberry patch, you can just sit down and pick to your heart's content. Bending over all day can definitely cause some lower back pain.
We've heard people say that the huckleberry season is a bit late this year. Also, bears really like huckleberries, so be sure to bring a can of bear spray, just to be on the safe side.
Unfortunately, I can't give away my favorite huckleberry spots. It's sort of an unspoken rule. You'll just have to do a little exploring and find your own personal honey hole. There's still time to go picking before the end of the season. Be safe, have fun, and please send me a huckleberry pie.
25 Stunning Photos of Glacier National Park
Check out 25 pictures of Glacier National Park, the "Crown Jewel of the Rockies."
Top Five Hiking Trails In Montana
Montana's wonderful outdoor scenery is best experienced up close and personal. Here are our favorite hiking trails throughout the entire state.
9 Pictures of The Cutest Little Critter in Montana
This wild animal is known as the most adorable species in Yellowstone National Park.
Famous People You Didn't Know Were From Montana
Montana's got some pretty famous faces throughout history, but did you know these celebrities are originally from the Treasure State?