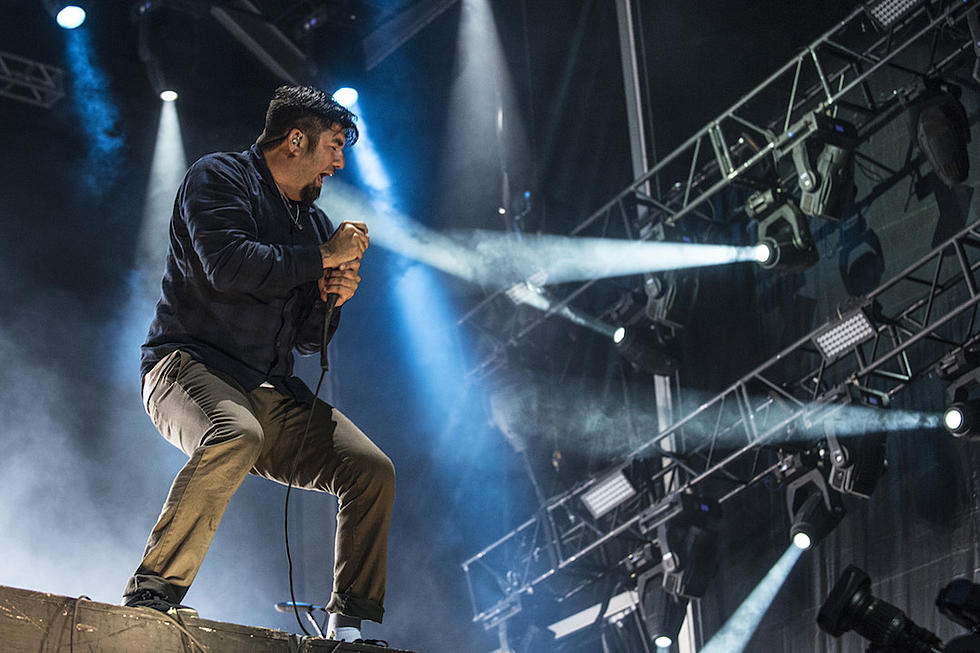 Deftones Are in the Studio
Raphael Dias, Getty Images
In 2016, the Deftones released their eighth studio album, Gore, and it appears they're continuing work on follow-up material as the group has shared a pair of photos from the studio.
Fans who have maintained a watchful eye over the Deftones' Instagram account may remember studio photos surfacing in both March and April earlier this year. The band has been mum on their recording process in recent months, breaking the silence of sorts with a photo of guitarist Stephen Carpenter at work, noting they're in Sacramento, California. Preceding this shot was an image of a shattered guitar and it appears to be the same one Carpenter was playing in the black and white image, both of which can be seen below.
For Deftones fans, it must be a relief to see Carpenter working on the material as he notoriously felt disenfranchised with the material on Gore. "When we were coming up with ideas and writing the songs, the stuff that was being written, you know, the other guys' ideas, I wasn't too interested in it. It wasn't the style or the sound I was hoping we would take. It wasn't what I was expecting or wanting," he told Ultimate Guitar, noting he didn't even initially want to play on the album.
One of the more immediate things on the horizon for the Deftones is their inaugural "Dia De Los Deftones" concert in San Diego on November 3. Future, Mike Shinoda, Rocket From the Crypt, H09909, Doja Cat, Voww and Vein are all set to perform.
Gear Factor: How to Sound Like the Deftones