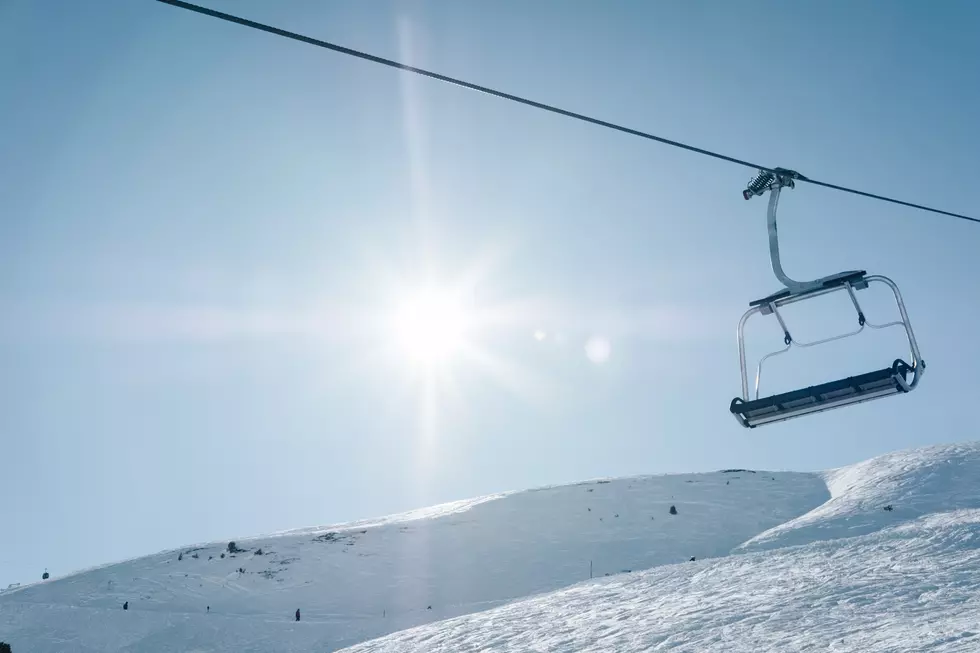 Skier Shares Startling Video of Ski Lift Nightmare in Montana
Photo by Maarten Duineveld via Unsplash
When I was a young skier, this scenario was one of my biggest fears when heading up the mountain, and I am glad I have never experienced this problem. 
Montana's ski season has been lovely for many skiers and snowboarders looking for a fantastic day on the mountain and shred powder. The accumulation of snow has been high for the past couple of months, and people are making any excuse to avoid work or school and go up the mountain. 
There have been a few days when the resorts and ski areas were closed due to freezing temperatures that won't even allow the chair lifts to work. The ski areas want to keep their customers and staff safe. What if the chair lift breaks down in the middle of the day? Well, one Montanan figured out that it can be a little scary. 
I was scrolling through TikTok and came across a video that has amassed over five million views and over 850,000 likes, and I can see why. This poor girl was expecting a fun day at Whitefish Mountian Resort and got a nightmare scenario. Check out the video. 

Credit: Emma Claire Spring via TikTok
Emma was stranded on a ski lift at Whitefish Mountain Resort for at least two hours, and this problem would be terrifying for most people. Luckily, she had a great group of riders with her who kept her company and made her feel safe. 
This situation reminds me of this horror movie called Frozen, where a group of friends is stranded overnight on a chair lift, and it's a skier and snowboarder's worst nightmare. It made me rethink going night skiing in the future. 
Either way, Emma is safe and sound and was able to enjoy the rest of her day on the mountain. If I was stranded for a few hours on a chair lift, it would make me rethink my life decisions. 
Every Montana Ski Area and Resort
Want to break away from your local mountain and shred somewhere new? Here are all of Montana's ski areas and resorts.
Five Winter Getaways in Southwest Montana
Need to get out of town but don't want to go out of state? Well, here are five cozy cabins that are perfect winter getaways.
15 Important Items For Your Montana Winter Emergency Travel Kit
Life in Montana means being prepared for any type of weather. During the winter months, it's important to keep these items in your winter emergency travel kit.