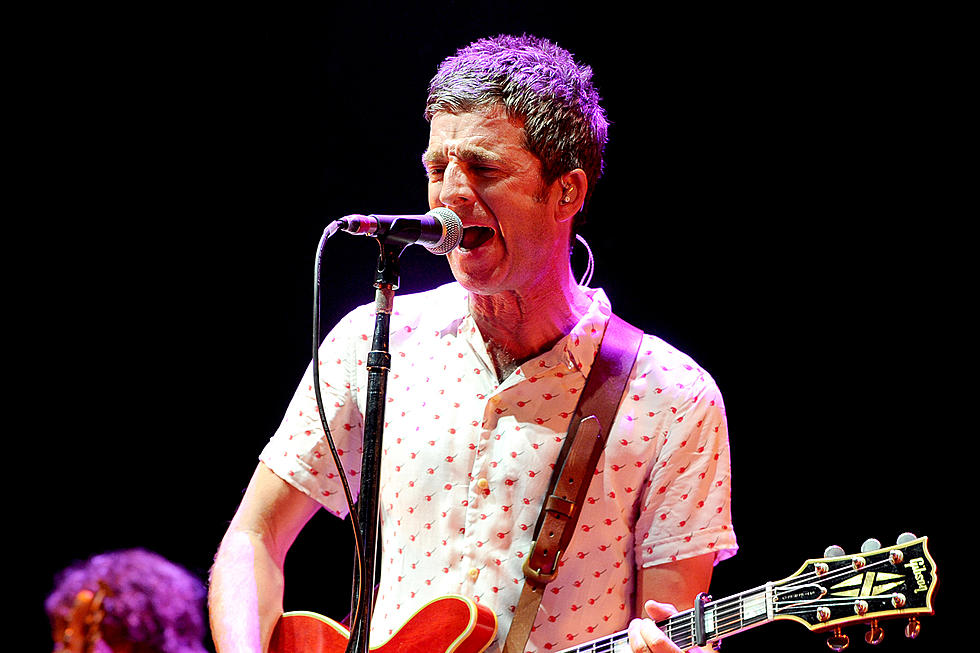 Noel Gallagher Puts Bad Review Into Ad for New Album
Shirlaine Forrest, Getty Images
Credit Noel Gallagher for being able to laugh at himself. First, he appears on British television with somebody in his band playing the scissors, and now this: A new commercial for Who Built the Moon?, the latest record from his High Flying Birds, has been making the rounds in the U.K.. But in addition to quoting how some publications have praised the record, it also features a line from a particularly scathing review.
Upon the release of Who Built the Moon?, the Irish Times' headline called it "a dried up oasis of dross." That quote appears in the ad following the Sun saying it was "perhaps his best ever" and NME calling it "Noel's best album since ...Morning Glory."
Elsewhere in his diatribe against Gallagher's work, critic Ian Maleney calls it "a particularly guileless, tub-thumping, broad-strokes version" of rock music. He says that Gallagher's high point was 1996, which means that there have been "children born, raised, educated, employed and ruined in the years since Noel Gallagher last released a collection of music that meant anything to people."
He singles out one song, an acoustic bonus track called "Dead in the Water," for praise, and even there he notes that it wouldn't have even have been a b-side when Gallagher was in his prime. But inevitably, he says, "There are musical gestures here that would be a cause of embarrassment if you heard them played by a gang of black-clad teenagers at a Saturday afternoon battle of the bands in a rural parish hall."
The bad review didn't seem to ward off potential buyers. Who Built the Moon? debuted at No. 1 on the British albums chart, with 78,000 physical purchases, downloads and streaming equivalent sales in its first week. Including his work with Oasis, it's his 10th studio record to hit the top in his native country. Gallagher used its success as a chance to compare himself to his favorite soccer team. "I'm on a better winning streak than Man City are at the minute," he said. "I'm actually on a par with [coach] Pep Guardiola. I'm a bit of a wizard, I often thought I was. I'll see you at the top of the charts – this is where I f---ing live."