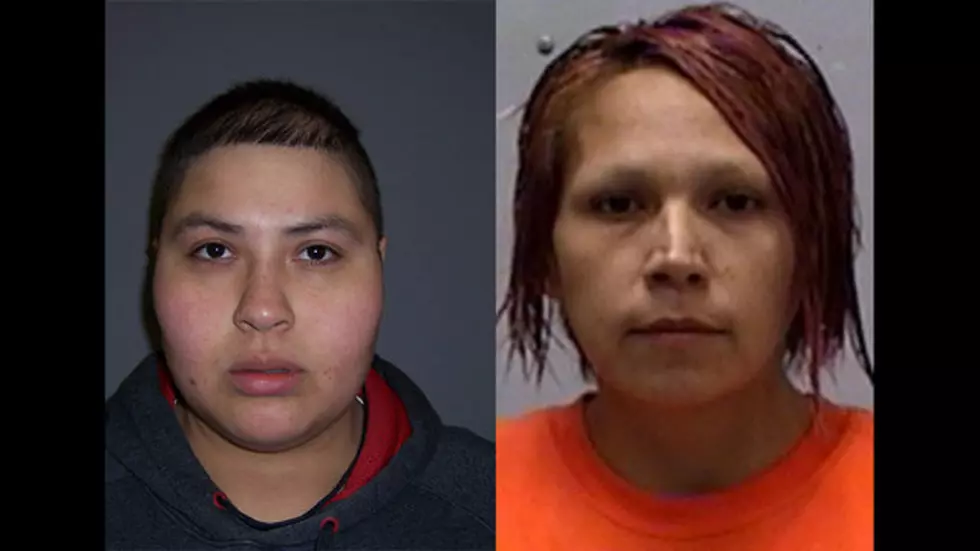 Shootout Suspects Charged With Attempted Deliberate Homicide
St. Dennis-Littlelight
Lake County authorities have identified the suspects in Wednesday's shootout with law enforcement.
"The driver of the vehicle has been identified as 34 year-old Alta Littlelight Three Fingers of Crow Agency Montana, " said Lake County Undersheriff Ben Woods. "The passenger has been identified at 27 year-old Roishell St. Dennis. She is on felony probation out of Billings for assault with a weapon."
Woods said the pair sped through Missoula and were pursued up I-90 to Highway 93 North until they entered the Ninepipes area.
"Once on Eagle Pass Trail, St. Dennis fired shots at pursuing officers from the passenger side of the vehicle. It's also believed that Littlelight Three Fingers presented a firearm, and when the vehicle came to an abrupt stop east of Allard Road, return shots were fired by law enforcement which resulted in the two suspects surrendering. No one was injured in the course of the shootout."
St. Dennis has been booked in the Lake County Jail on felony charges of assault with a weapon and attempted deliberate homicide, while Littlelight Three Fingers has been booked in felony charges of criminal endangerment and assault with a weapon.
The two suspects were in a vehicle that had been reported stolen from Billings.
Because law enforcement was involved in the incident, the Flathead County Sheriff's Office has taken charge of the investigation.