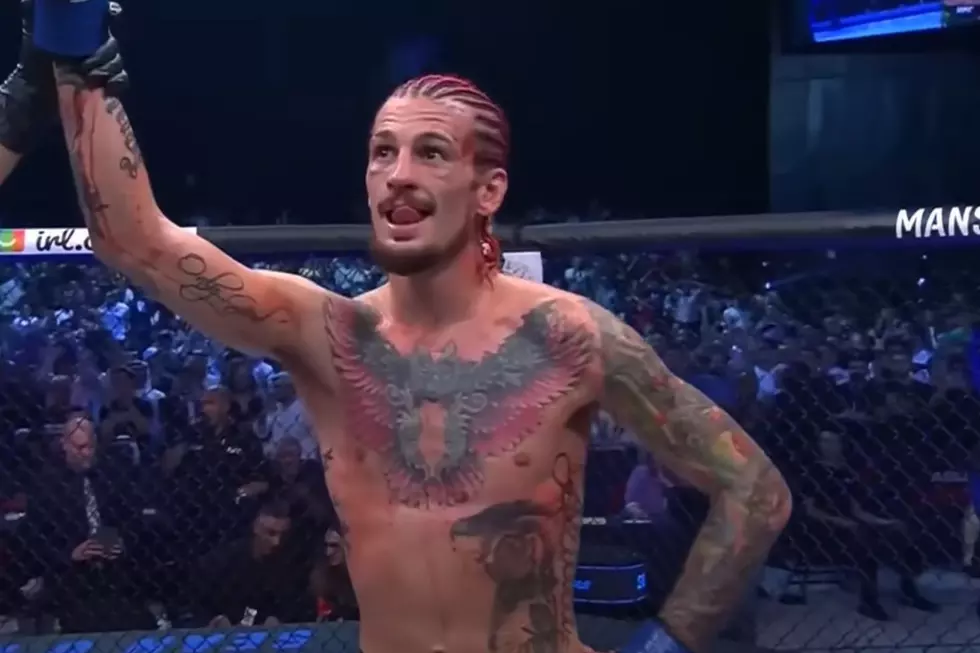 Montanan UFC Fighter Defeats #1 Ranked Bantamweight
Photo Credit: UFC - Ultimate Fighting Championship on YouTube
"Sugar" Sean O'Malley from Helena earned a split-decision victory against the #1 ranked and former bantamweight (135 lbs) champion Petr Yan from Russia, at UFC 280 in Abu Dhabi on Saturday, 10/22/22. This was by far the biggest victory of Sean's career, but it was also his biggest challenge. The first question in his post-fight interview was if he had known he had won before UFC announcer Bruce Buffer read the results, Sean said this:
I didn't know honestly, I thought it could've went either way... fighting is the craziest (expletive) sport in the world, I had to go somewhere I'd never been before.
Watch the entire post-fight interview in the video below:
Both Sean and his opponent won a $50,000 fight-of-the-night (fotn) bonus, which is given to the most exciting, back-and-forth fight at each UFC event. UFC President Dana White said giving their fight the fotn bonus was a "no brainer."
At the post-fight press conference Sean was asked if he was satisfied with his performance or if he would've rather had a clean win, here's his response:
I don't wanna get hit ever, ya know, it's not healthy. It's not good for you to get punched in the head... Ideally I go in there, not get hit. But I think it makes it even sweeter, the story. Like, I got to really show my heart.
Sean's entire post-fight press conference is in the video below:
As for who will be Sean's next opponent, that remains to be seen. Often when a fighter defeats the #1 ranked fighter, they earn a title fight against the champion. In this case that's Aljamain Sterling who defended his belt in the bout after Sean's, winning by technical knock out in the second round. Whatever Sean does next, I know Montana will be watching.
Montana Loves to Show Off Gorgeous Fall Colors
Everyone knows that Montana is full of beauty, but fall is a really special time of year. The only drawback is that the season often doesn't last very long. Because of Montana's volatile weather, autumn sometimes only shows it's pretty face for a week or two.
10 Infamous People with Montana Connections
We've compiled ten criminals who committed crimes, or have other connections with, the Treasure State.