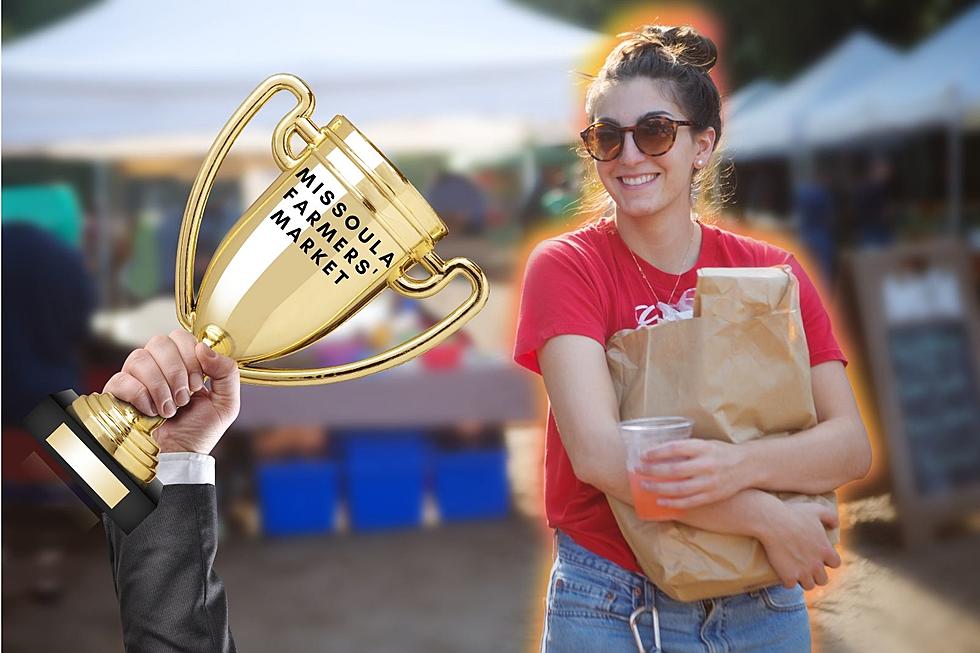 Can Popular Missoula Farmers' Market Make USA TODAY 10Best List?
Photo: Canva
There's so much to do in Missoula when you have out-of-town visitors to show around. I love it when our guests have their stay overlap a Saturday during the season and I get to take them to the Missoula Farmers' Market. Nothing beats a day of great weather and food as you stroll around the market. Yep, it's pretty awesome. And here's our chance to get the Missoula Farmers' market some big-time recognition!
Let's get Missoula represented on this list!
Voting is underway with the USA TODAY Readers' Choice 2022 list of the best farmers' markets in the U.S. They compiled 20 spots across the country and voting will decide who makes the 10Best list that will be revealed in early March. You guessed it, the Missoula Farmers' Market is one of the 20 that are vying for a spot in the final 10!
Here's what the voting site has to say about the market:
Celebrating its fiftieth season in 2022, this "gathering of food and friends" is located in downtown Missoula, Montana. Open from May through September, shoppers can find fresh, locally-grown, and produced food from local farmers and small businesses and taste the best of Western Montana offers. Can't make it to the live market? Shop online for cheeses, baked goods, jams, coffee, and spiced almonds and cashews.
How can you help shine the spotlight on the Missoula Farmers' Market?
I know there will be those people that say "shh, don't show the whole country how great Missoula is because then everyone will want to come here!" I get that. But the secret is out of the bag when USA TODAY already has us listed as one of the finalists. So we might as well bring it on home and get listed among the 10Best.
Voting is open until Feb 28th at noon ET and you can vote for the Missoula Farmers' Market once a day.
The 14 Best Places in Missoula to Take Visitors From Out of Town
We asked locals where they like to bring visitors when they take a trip out to Missoula - and here's what they came up with.
LOOKING BACK: Photos of Missoula and How It's Changed
Check out these photos of how Missoula has changed over the past decade.
20 Impressive Features at the New and Improved Missoula Airport
Missoula's new airport will include large windows for loved ones to watch planes depart and arrive, and the only escalator on this side of Montana! Plus, a keggerator system for the Coldsmoke Tavern.