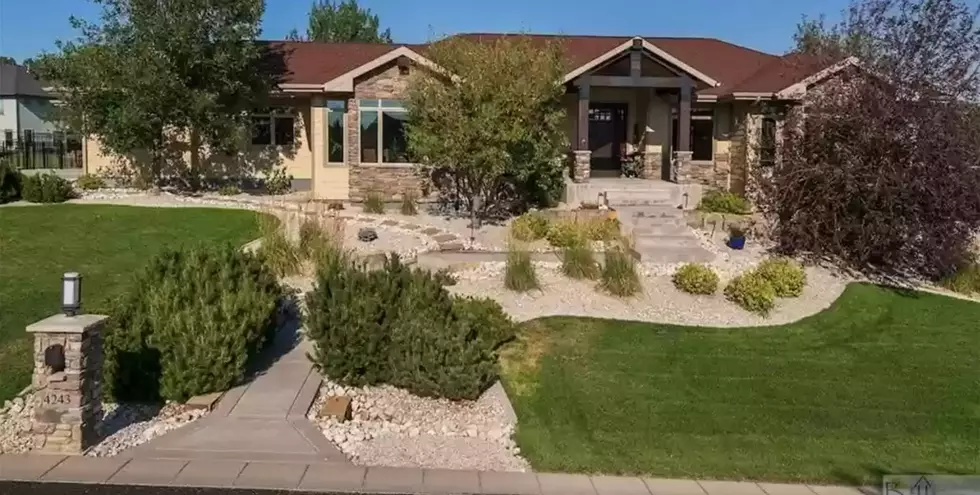 What Homes a Million Bucks Can Get You in Montana Cities
Billings Mt/Photo Credit: Shonna Ruble, Freedom Real Estate
The housing market in Montana has gone through the roof, and it looks like it won't stop any time soon. More and more people are moving to our state to get out of urban areas as more companies let employees work remotely. When I was growing up in Montana, occasionally, my dad would point to a home and say, "That's a million-dollar home right there." When I would look, I would normally see a huge borderline mansion home on a huge piece of land and I would think, "Yep, a million dollar home." At the time they were a rare sight.
Now, when someone tells me, "That's a million-dollar home right there," I think "No, way, SERIOUSLY?!" So, I went looking across the state to see what "Million Dollar Homes" Montana has to offer today. I set up a few rules for searching. I set my search for a maximum of $1,000,000 and it had to be a house. There are a lot of homes that you can get for well above the million, but I wanted it to be realistic. So, here is what I found from across the state if you had a cool million in your pockets to spend.
Billings
$1,000,000 - 5 Bed 3.5 plus baths, 5,146 square feet .52 acres.
Shonna Ruble, Freedom Real Estate
Helena
$949,000 - 3 Bedroom, 2.5 Bath, 3,935 square feet with over 10 acres.
Molly Holohan, Keller Williams Capital Realty
Butte
$995,000 - 4 Bed, 2.5 Bath, 4,908 square feet, 10,1 acre lot.
Bozeman
$995,000 - 4 Bed, 4 Bath, 3,086 square feet, 9,100 sf lot.
Jackson Cyr, Berkshire Hathaway HomeServices Montana Properties, Bozeman
Dillon
$949,00 - 4 Bed, 3 Bath, 2,599 square feet, 4.37 acres
Great Falls
$950,000 - 5 Bedroom, 3.5 Bath, .26 acre lot
Jim Dea ERA Advantage Realty, ERA Advantage Realty Inc.
Missoula
$995,000 - 3 Bed, 2.5 Bath, 2,511 square feet, 1.03 acre lot
Angela Previte, BHHS Montana Properties - Hamilton
Whitefish
$995,000 - 3 Bed, 2 Bath, 1,733 square feet, 5,663 square foot lot
Dean Lihou, Glacier Sotheby's International Realty
As you can see, a lot to choose from--way more than when I was a kid. I only searched for houses. If you want a million-dollar apartment/condo look to Bozeman. If you want a million-dollar townhome look to Whitefish.
I Bought an Old House in Missoula: It's My First Time Renovating
As with any renovation project, we ran into a few mishaps when we began renovating the 1952 ranch-style home we bought in Missoula, but some of the changes we made were easy and immediately rewarding.