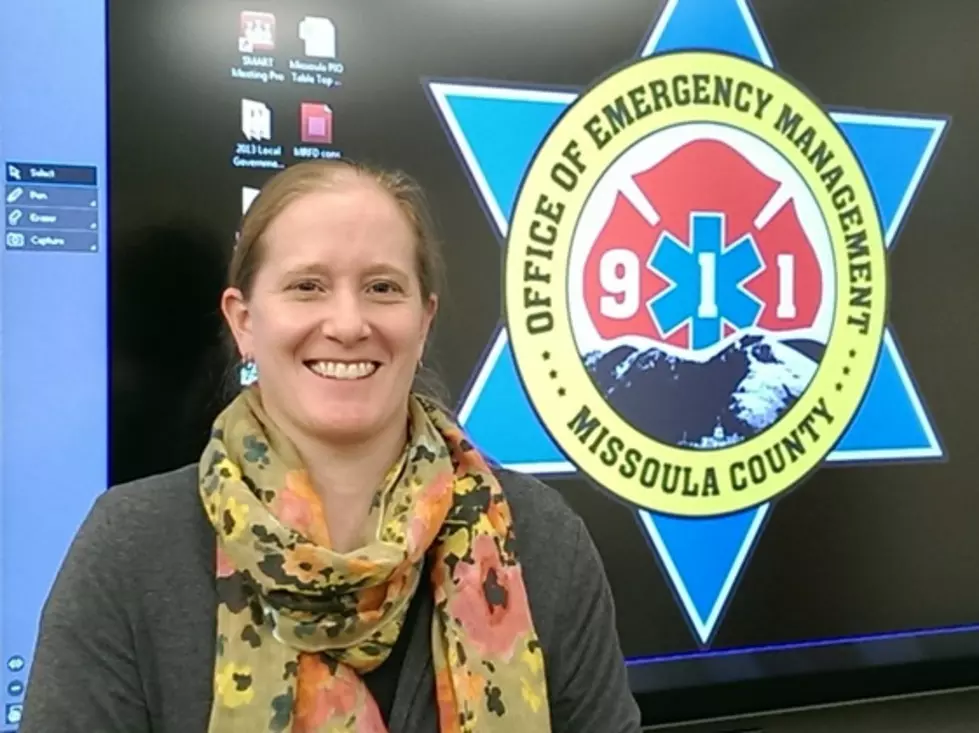 Lolo Peak Fire Proving Effectiveness Of Smart 911 Emergency System
Adriane Beck
Missoula County officials have been promoting the use of the Smart 9-1-1 system for several years, but never has it come in more handy than during the Lolo Peak Fire.
Office of Emergency Management Director Adriane Beck said Smart 9-1-1 has become the primary mode of information sharing by residents in the fire area.
"The public is being exceptionally cooperative and we can't thank them enough for that," Beck said. "We've seen a really great increase in the number of people who have signed up for our emergency alert system. This has proved to be verey beneficial when we're issuing evacuation notices when we can provide the public with the same information at the same time the officers are trying to go door to door, and in the best case scenario, even a little bit ahead of time."
Beck said the Smart 9-1-1 is the fast and easy way to stay in touch with emergency services in the county.
"Emergency alerts through Smart 9-1-1 is how we are issuing evacuation warnings and orders in conjunction with the sheriff's office boots on the ground," she said. "We're using that as a vehicle to let people know when their evacuation status changes. In addition, if an evacuation order area turns into an evacuation warning, meaning people are allowed to go back to their homes, we will notify them through that system, as well."