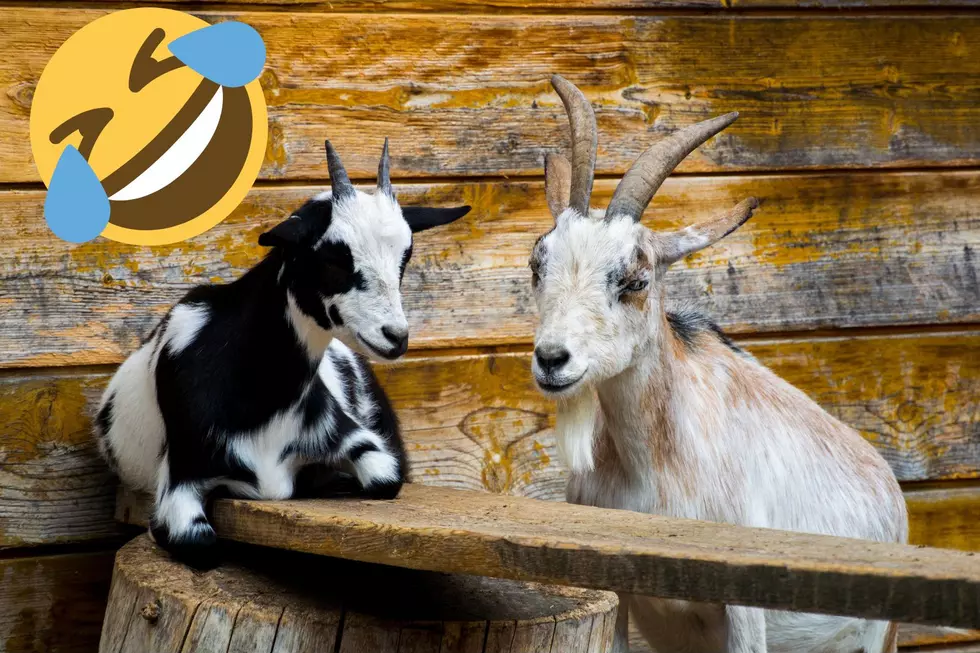 Hey Missoula, Do You Like Goat Races? Because It's Happening.
Canva
Call your weird uncle and have him acquire you a goat right now because you're going to enter it in a race. Seriously.
When I first heard about a goat race coming to Missoula I thought for sure this was a prank our beloved Angel was playing. She's the queen of goats. It's a long story for another time. Anyway, Highlander beer is putting on Missoula's first ever (that we know of) goat race.
I have to think the fine folks at Highlander Brewery were sitting around one day, and had a few too many beers, and someone just shouted out "what if we did a goat race"?! The rest is history.
Here is the scoop for the event. It's all happening at Highlander Brewing (200 International Dr, Missoula, MT 59808) on Sunday, October 16th from 1 pm-3 pm.
You are encouraged to stop in early around 1 pm to meet the goats (I'm seriously laughing as I'm typing this). The races will begin promptly at 2 pm and a winner will be crowned around 3 pm.
As far as prizes or trophies, no details have been added, but I assume there will be plenty of beer and terrific food to be handed out.
Make sure you get entered early if you want to participate. If you, or someone you know, has a goat they want to enter, get ahold of Nancy via nancy@highlanderbeer.com. Also, check back on their Facebook for any updates or changes.
This is such a "Missoula" thing, and one of many reasons our city is just plain more incredible than everywhere else.