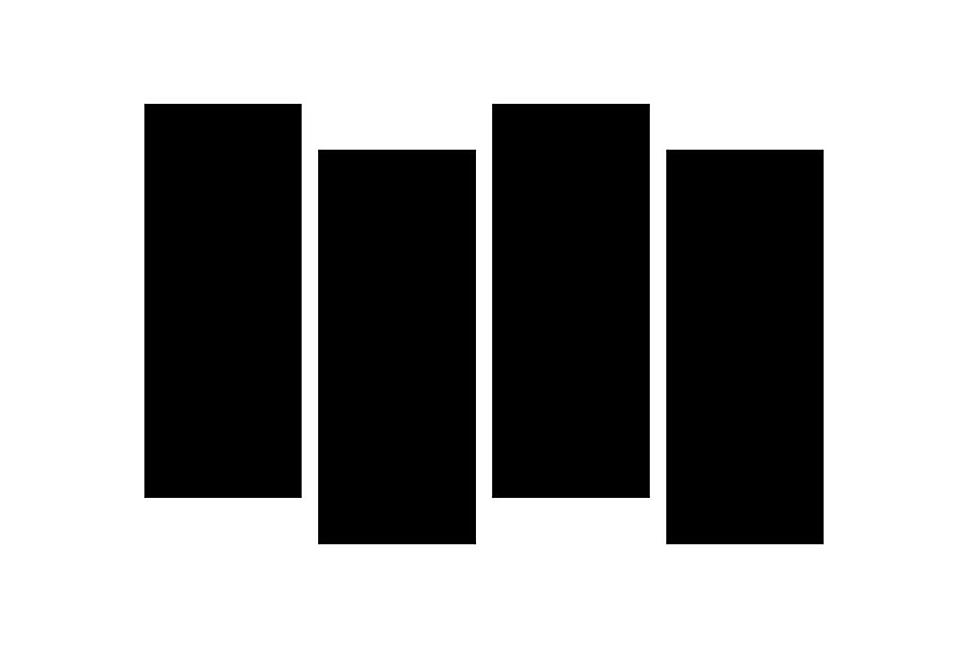 Black Flag Announce Summer 2019 U.S. Tour Dates
Facebook: Blag Flag
The reformed Black Flag have finalized a huge U.S. tour that starts this month in Texas before covering the rest of the country this summer, Punknews reported Wednesday (July 17). Currently, the only remaining original member of the influential punk band is guitarist Greg Ginn, who started Black Flag in California in the '70s.
Joining Ginn will be current vocalist Mike Vallely — the professional skateboarder who's been performing with the group since 2013 — along with a rhythm section comprised of bassist Tyler Smith and drummer Isaias Gill. Smith has also performed in Black Flag previously. Gill, however, is the newest recruit; he's a session drummer who has worked with with artists such as David Lee Roth and Macy Gray. See the dates below.
After splitting in 1986, Black Flag members first reconvened in 2003 with Ginn alongside early vocalist Dez Cadena, drummer Robo and bassist C'el Revuelta. The reunion was short-lived, but another temporary revival in 2013 sparked the current line-up. In the past, other members involved with the band have performed Black Flag songs in concert.
Black Flag also have a South American tour in the works for 2020. Get all ticketing info here.
Black Flag Summer 2019 U.S. Tour Dates
July 30 – Lubbock, Texas @ Jake's Sports Cafe
Aug. 7 – New Orleans, La. @ Howlin Wolf
Aug. 8 – Athens, Ga. @ 40 Watt Club
Aug. 9 – Lexington, Ky. @ Manchester Music Hall
Aug. 10 – Cincinnati, Ohio @ Riverfront Live
Aug. 11 – Pittsburgh, Pa. @ Rex Theater
Aug. 12 – Brooklyn, N.Y. @ Brooklyn Bazaar
Aug. 13 – Norfolk, Va. @ The Norva
Aug. 14 – Halethorpe, Md. @ Fish Head Cantina & Rockin Sushi Bar
Aug. 15 – Poughkeepsie, N.Y. @ The Chance Theater
Aug. 16 – Reading, Pa. @ Reverb
Aug. 17 – New Bedford, Mass. @ Greasy Luck Brewpub
Aug. 18 – Buffalo, N.Y. @ Tralf
Aug. 20 – Detroit, Mich. @ Harpo's Concert Theater
Aug. 21 – Indianapolis, Ind. @ The Citadel Music Hall
Aug. 22 – Ringle, Wis. @ Q & Z Expo Center
Aug. 23 – Milwaukee, Wis. @ Turner Hall Ballroom
Aug. 24 – Sioux City, Iowa @ Hard Rock Hotel & Casino
Aug. 25 – Chicago, Ill. @ Reggies
Aug. 26 – Kansas City, Mo. @ Crossroads KC
Aug. 27 – Lincoln, Neb. @ The Royal Grove
Aug. 28 – Denver, Colo. @ The Oriental Theater
Aug. 29 – Salt Lake City, Utah @ Metro Music Hall
Aug. 30 – Las Vegas, Nev. @ House of Blues
Aug. 31 – Montclair, Calif. @ The Canyon Montclair
Sept. 1 – Reno, Nev. @ Jub Jub's Thirst Parlor
Sept. 3 – Seattle, Wash. @ Neptune Theater
Sept. 4 – Portland, Ore. @ Bossanova Ballroom
Sept. 5 – Chico, Calif. @ Senator Theater
Sept. 6 – Sacramento, Calif. @ Ace of Spades
Sept. 7 – Big Bear Lake, Calif. @ The Cave
Sept. 8 – Pasadena, Calif. @ The Rose
Sept. 9 – Flagstaff, Ariz. @ The Green Room
Sept. 10 – Tempe, Ariz. @ Marquee Theater
Sept. 12 – Austin, Texas @ Come and Take It Live
Sept. 13 – San Antonio, Texas @ Paper Tiger
Sept. 14 – Dallas, Texas @ Gas Monkey Bar n Grill
Sept. 16 – Tucson, Ariz.@ Rialto Theater
Sept. 17 – Bullhead City, Ariz. @ Lazy Harry's Sunshine Saloon
Sept. 18 – Oakland, Calif. @ Uptown Nightclub
Sept. 19 – Agoura Hills, Calif. @ The Canyon
Sept. 20 – Santa Clarita, Calif. @ The Canyon Canta Clarita
Sept. 21 – San Diego, Calif. @ Clash at Clairemont
Sept. 22 – Santa Ana, Calif. @ The Observatory
See Black Flag in the 50 Most Game-Changing Hard Rock + Metal Albums of All Time