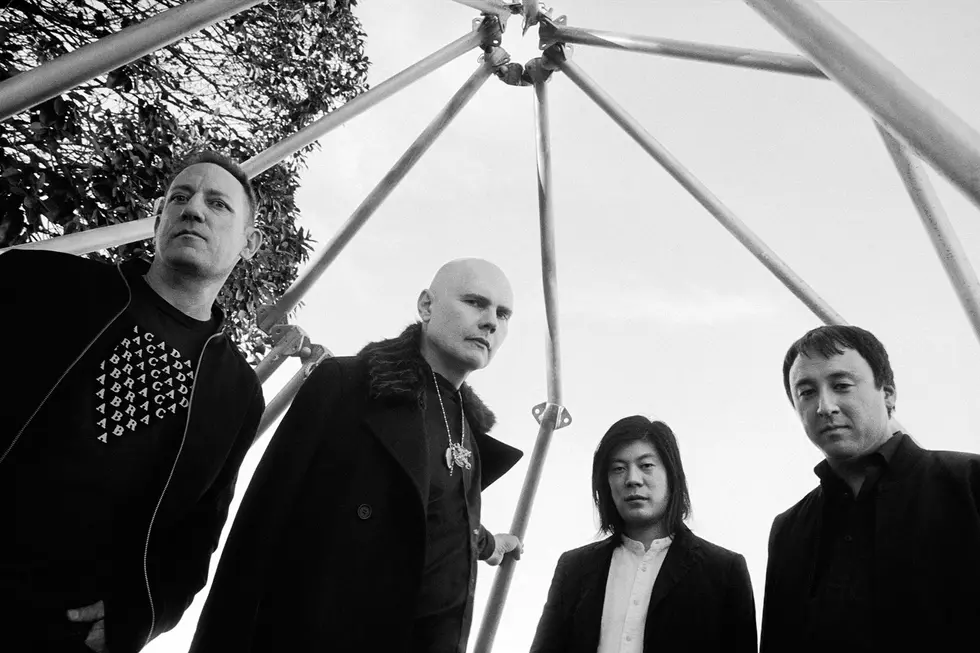 Billy Corgan Reveals Release Plan for Smashing Pumpkins EPs
Photo by Olivia Bee
For a while now, we've known that Billy Corgan has been working on a wealth of music. He's also revealed that what he's been working on is a mix of solo material and music targeted for Smashing Pumpkins. Now the singer has clarified things even further concerning what's coming for Smashing Pumpkins fans.
"So almost all the musical side is done with two days to go, leaving background vocals and last minute touches/flourishes/drang. For those who missed it, the eight songs are as titled: 'Solara,' 'Marchin' On,' 'Travels,' 'Seek and You Shall Destroy,' 'With Sympathy,' 'Knights of Malta,' 'Silvery Sometimes (Ghosts)' and 'Alienation.'"
He went on to add, "The intended plan being to release the songs over two, four song EP's, with a first song most likely due out in May. Also, we just did a long-ranging interview for the New York Times, which given the questions asked will address many of the things we get asked about here on IG. So look out for that soon."
Corgan has reunited with James Iha and Jimmy Chamberlin from the band's most popular lineup, while Jeff Schroeder, who has played with Smashing Pumpkins in recent years, is also part of the core group. However, '90s era bassist D'Arcy Wretzky will not be returning to the lineup, with her non-participation generating plenty of headline-making drama ahead of last month's tour announcement.
The "Shiny and Oh So Bright" tour will reportedly focus on the band's first five albums, with the tour kicking off July 12 in Glendale, Ariz. To see the dates for the trek, check here.
Smashing Pumpkins Albums Ranked