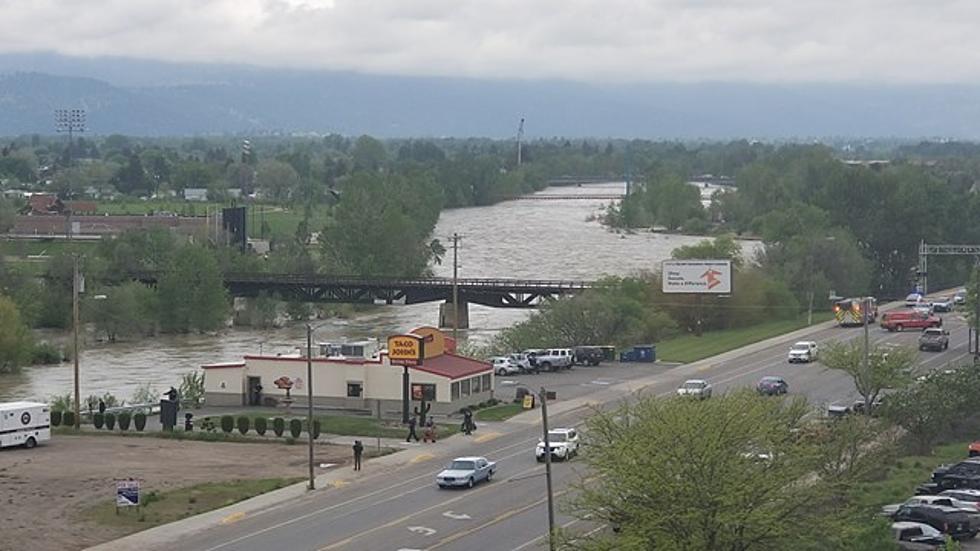 Area Rivers Still at Flood Stage but Levels are Dropping
Photo Courtesy of Savannah Jenkins
As western Montana heads back to work and school after the long pleasant Memorial Day holiday weekend, area rivers are still at flood stage, but the worst seems to be over.
Meteorologist Stephanie Henry with the National Weather Service Office in Missoula says none of the rivers are in major flood stage at this time.
"We're still seeing a little bit of flooding on the rivers," said Henry. "Right now, our highest river impact is the Clark Fork above Missoula. We're currently just below the moderate stage, and now we're dropping into the minor flood stage. We're still seeing some impacts from that, but it is trending downward, so we are losing some of that snow pack now."
Henry said the Bitterroot River continues to overflow its banks affecting low lying areas near Missoula.
"We are seeing a lot of lowland flooding, and we are considered to be at minor flood stage for the Bitterroot near Missoula," she said. "It is expected to continue that way and trend at right around the same levels at least through the weekend before it starts to trend downward for the Bitterroot. We do have a flood warning out for those areas and that will continue, and we do have a flood warning out for the Clark Fork River near Plains, and that's still in minor flood stage, as well."
So far, the over 60 homes most affected by the Clark Fork flooding remain under evacuation orders. The last official flood update was issued on Friday, May 25.