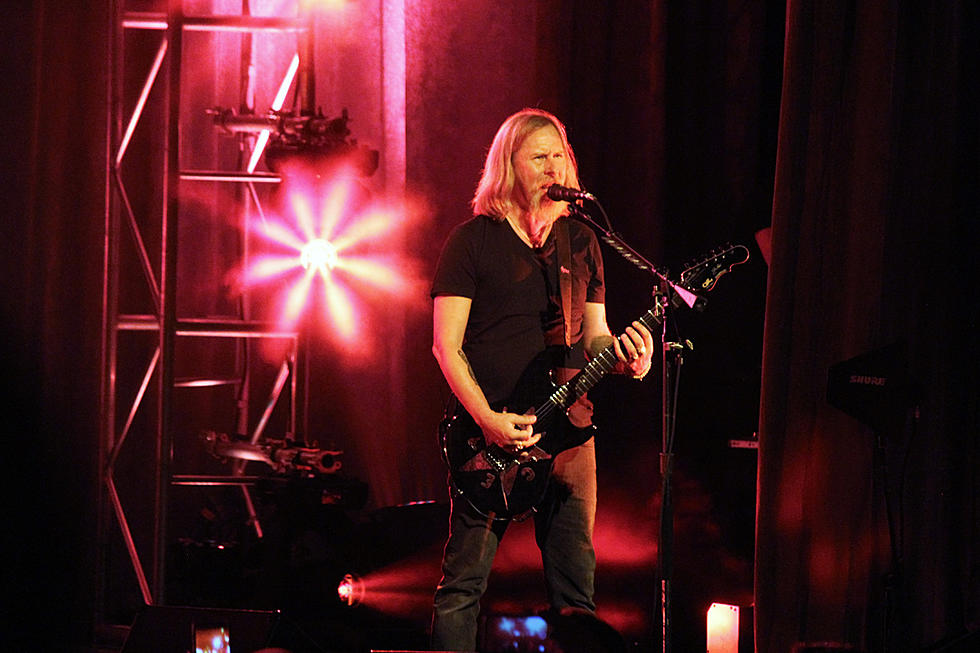 Alice in Chains' Jerry Cantrell on Upcoming Album: 'It's a Record We Haven't Done Yet'
Liz Ramanand, Loudwire
Alice in Chains revealed last year that they were planning to decamp to Seattle to work on their next album, but there hasn't been much news about it in recent months. However, in a new interview with Guitar World, guitarist-singer Jerry Cantrell reveals that the band is eyeing this summer for a release.
"It's not that we were keeping it a secret. We just didn't want to say a whole lot about it until we had something to say," says Cantrell. "And we certainly have something to say with this one. It's a fucking strong record."
Though the band recently revealed they are almost finished with the album, Cantrell says he's "in the last few weeks of anxiety about screwing up this record," adding that the "finish line's in sight." The band started the process in Seattle, marking their first time recording there since their self-titled 1995 album. But they also took a trip to Nashville to work with producer Nick Raskulinecz at his studio, then wrapped up at Henson Studios in Los Angeles and are turning the music over to Joe Barresi to start mixing the effort.
Though careful not to spill too much, Cantrell assured readers, "It's a record we haven't done yet, I can tell you that." He elaborated, "We're really proud of the material that we wrote and the performances we captured. There's some really heavy shit, some really ugly stuff, some real beautiful stuff, some weirdo trippy shit ... it's good!"
Though a firm street date and specific details of the disc have yet to be revealed, that hasn't stopped the band from starting to map out their support. They'll start touring later this month, hitting several festivals along the way as well. They've marked out the early part of summer to hit Europe, before returning stateside in August. See all of their scheduled dates here.
Alice in Chains - You Think You Know Rock?
Alice in Chains Albums Ranked