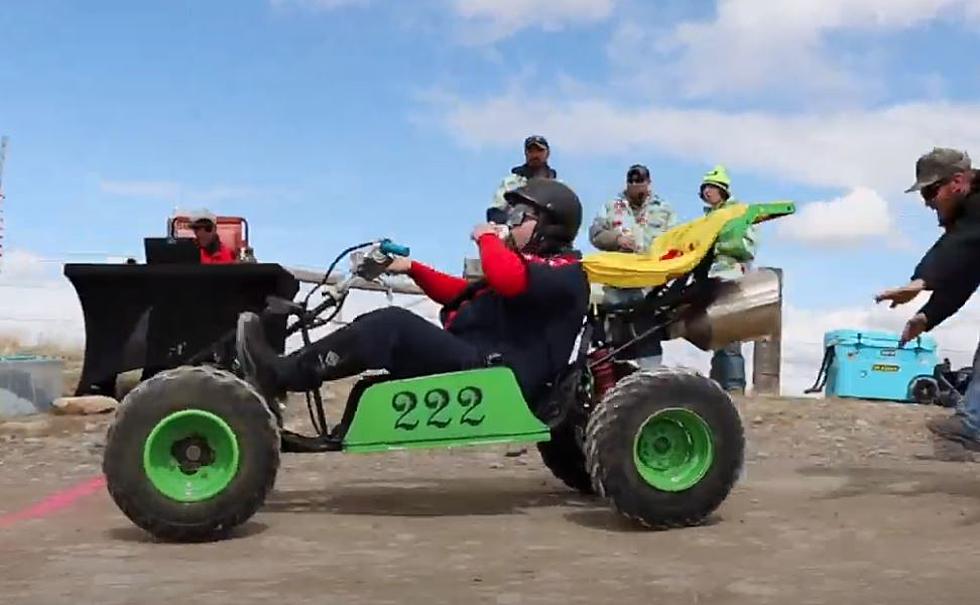 A Crazy Adult Soapbox Derby Race Will Dominate Spring in Montana
James Horner/YouTube
It is hard to believe that the feature-length "Little Rascals" movie is nearly 30 years old. The story of Spanky and Alfalfa and their clubhouse of kids, building the perfect soapbox derby car. The antics involved with them entering the race seem strange, but could actually develop into real-world problems.
What is a soapbox derby?
A soapbox derby is a race featuring cars that are only powered by gravity. Meaning they are nothing more than a box with wheels. (In the case of the "Little Rascals", "the Blur" was powered by an engine.)
It doesn't take a master of physics to get speed downhill.
According to Wikipedia
The Soap Box Derby is a youth soapbox car racing program which has been run in the United States since 1933. World Championship finals are held each July at Derby Downs in Akron, Ohio. Cars competing in this and related events are unpowered, relying completely upon gravity to move.
Even though it is widely known as a "kids sport," that doesn't mean the "BIG kids" can't have fun too. This is exactly why the Creek to Peak Soapbox Derby is happening again for its 5th year.
Racers from across the country are meeting in Livingston this May for some downhill speed. As teams use their engineering skills and the laws of physics to reach speeds of over 35 miles per hour on a dirt track.
Do you want to race?
Registration for the event is happening NOW! But, the deadline to enter is quickly approaching. All teams must be registered for the event by midnight on March 31st, 2022.
$250 ENTRY FEE per Team
The event date has not been announced yet, but organizers are aiming for a date in May of 2022.
28 Missoula Businesses That Opened, Changed Ownership, or Changed Location
Yes, there were quite a few Missoula businesses that have closed in the last two years. But what about the Missoula Businesses that opened?
24 Closed Missoula Businesses We Wish We Could Bring Back
We asked Missoulians which of their favorite businesses that have closed down would they like to see make a triumphant return. Here's what they came up with.