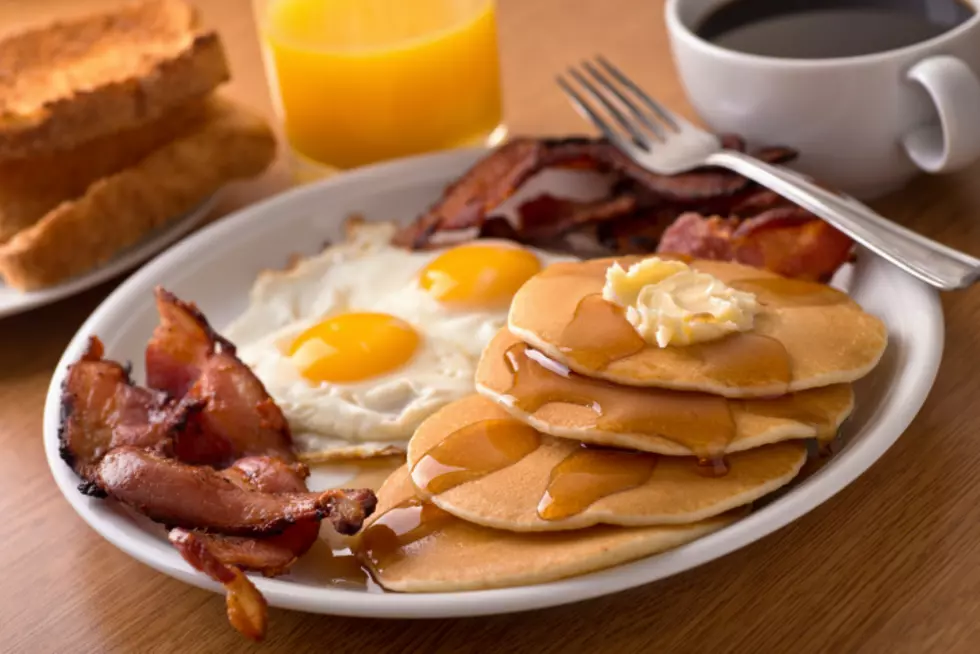 What's the Best Breakfast Spot in Missoula?
Fudio
Missoula has popular breakfast restaurants that everyone knows about, and some lesser known gems that everyone should know about. What is your fave Missoula breakfast? Besides your home, of course, nothing is better than fresh bacon in your jammies. Well, I guess there IS something better - bacon in your jammies when you don't have to cook it (yay GrubHub!)
I assume the #1 answer for breakfast in Missoula is Paul's Pancake Parlor, for obvious reasons. It's downhome, they've done a phenomenal job making a name for themselves, and their recipe for pancakes is undisputed. Paul's is just SO Missoula, and the owners are some of the nicest people you could ever meet, so that can't hurt.
You've got Ruby's, which I had never tried until my brother turned me onto it about a decade ago, and I love it. Again, a downhome diner with a phenomenal recipe for pancakes and inviting atmosphere. You've got "Finnegans," as many Missoulians still call it, it's actually 4B's on Broadway. It's always a perfect place to watch the stream running beneath the restaurant while suffering a hangover.
And then there are your big restaurants that serve all meals, like the Montana Club, Denny's, Paradise Falls, and IHOP. Your hidden gems for Missoula breakfast include the Hob Nob, The Shack, The Breakfast Club, and The Catalyst. Have you ever been to The Catalyst? I've only been once and absolutely loved it. Not only is the food out of this world, but the atmosphere is very downtown Missoula. It's fun, it's like going to your fancy grandma's house for eggs. Oh, you know what else I've always wanted to try is The Trough, I hear great things, and we can't forget Burns Street Bistro, that's a whole experience, too.
Where's your favorite spot for breakfast? Who has hands down the best breakfast in Missoula? Who is the most affordable for groups?
6 Places For Kid's Birthday Parties in Missoula