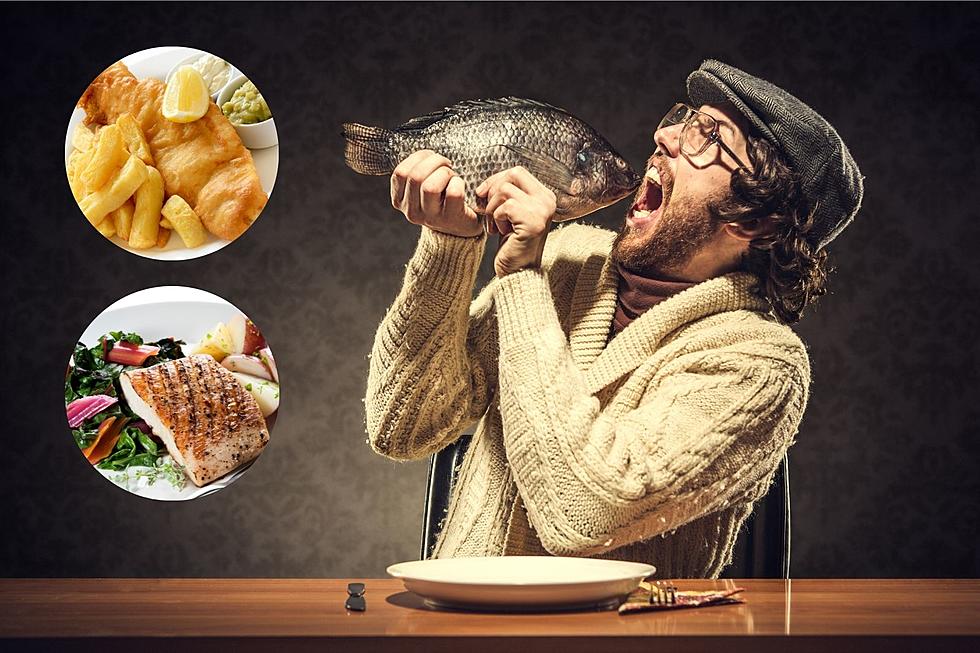 What Missoula Restaurant Makes the Best Fish?
Photo: Canva
The internet is a beautiful place when it's used for good. Of course, it'll suck your time if you get sidetracked on things like a grown man slapping another dude at an awards show. But when it comes to the internet helping us be productive we can pay bills, find directions, shop without leaving the couch, sell things, and even work and go to school. It's pretty crazy how easy it makes a big chunk of our lives. It's also a pretty handy place to ask others for suggestions and ideas. Like today, when I saw someone asking which restaurant in Missoula makes the best halibut.
What would be your suggestion for places to get good fish in Missoula?
I saw the question posted and figured a guy can never know enough places around town to grab some fish, be it halibut or something else. Maybe you know a great spot. Or maybe you're looking for a place yourself. It wasn't all halibut, but here are some of the places and dishes people were mentioning as I read through the comments that people were leaving.
* I've had good halibut at 1889, The Keep, Finn & Porter, and Lolo Steakhouse.
* Montana Club has a wonderful parmesan encrusted halibut.
* The walleye fish n' chips at the Dinosaur Cafe. Best around.
* The Keep.
* Jakers
* I like Tamarack for their fish and chips and fish tacos. But they have really good halibut.
The old saying doesn't really apply like it once did
Someone replied about not eating fish in a landlocked state. That started a conversation about how maybe that was the case back in the day but no longer with how fast seafood is transported from coast to coast.
What would you suggest if you were telling a friend where to go for fish in Missoula? Or what about halibut specifically, like the original post was searching for?
Six Museums To Check Out in Montana
Love history, art, or dinosaurs? Montana has museums statewide that are perfect for any interest. The next time you are traveling through the Big Sky State, you should check out one of these amazing museums.
8 More Incredibly Dull Towns in Montana
We have one boring towns list. Now we have a list that is suggested by local Montanans and there are some real winners. These towns are fine if you're passing through, but you probably shouldn't plan a vacation around them.
10 of the Best April Fool's Day Pranks in Montana
Montana is known for great April Fool's Day pranks. Here are some of the best!