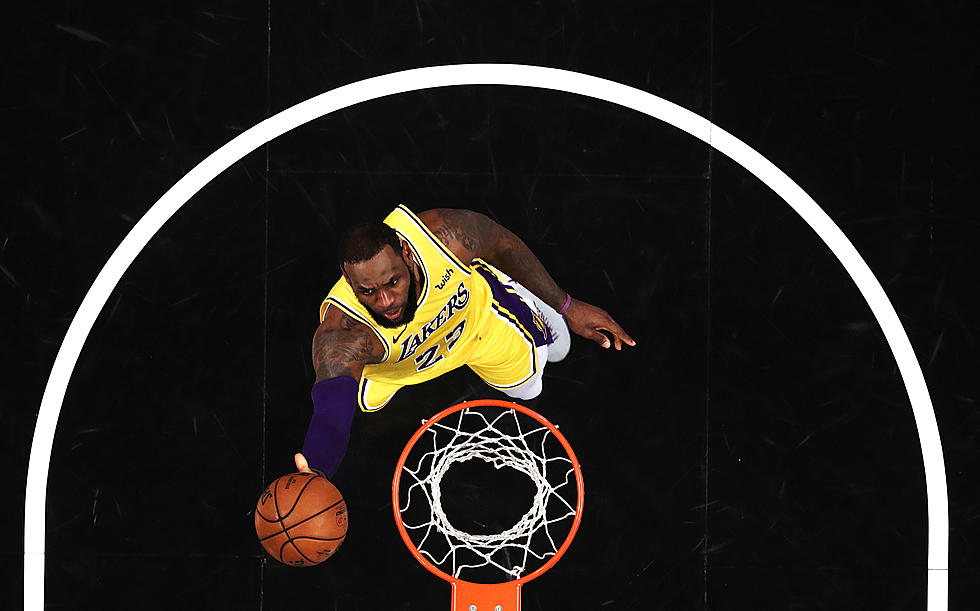 What is Rez Ball and Why is LeBron Producing a Film About It?
Getty Images
If you've never lived on a reservation or hung out with anyone from the rez, you may not know about rez ball. Most people think it's just regular basketball, but played on the reservation. I'm more into softball and have never played rez ball, so I'll leave the explanation to Wikipedia, "Rezball is transition-based basketball that forces tempo with aggressive play, quick scoring (or at least shooting) and assertive defense that looks to force turnovers through pressing or half-court traps. There are slight variations from program to program. Keys to a good rezball offensive play are sound fundamentals and being in very good condition. Many Native Americans adapted to basketball to bring them together with each other and is their way to overcome strife on the reservation."
You can imagine how this would make for a great film. According to The Hollywood Reporter, LeBron James has signed on to produce a movie called "Rez Ball" for Netflix. It's described as a Native American basketball drama and is based on a sports novel called "Canyon Dreams". The movie follows a Navajo high school team in New Mexico and is being shot on location there, and with permission from each tribe, filming on various reservations across the southwest.
Vice Sports actually did a piece on rez ball in 2017, you can see the 11 minute clip below. And remember in 2018 and 2019 when the Arlee Warriors basketball team made national news, including an awesome piece in the New York Times, with their inspiring "Warrior Movement," specifically suicide prevention and awareness, and their videos went viral? Rez ball isn't just a game, it's a feeling, a way of life, a reason to get up in the morning, and an important way to build community. Check out the Arlee Warriors Nike commercial below, and keep an eye out for "Rez Ball," a release date has yet to be announced.
LOOK: 20 Fascinating Photos From the First Modern Olympic Games in 1896
To celebrate the history of international sports cooperation,
Stacker
 took a look back at that groundbreaking event in Athens, when the modern Olympics were born in 1896. Keep reading to learn more about the athletes, spectators, and sports at that iconic event.