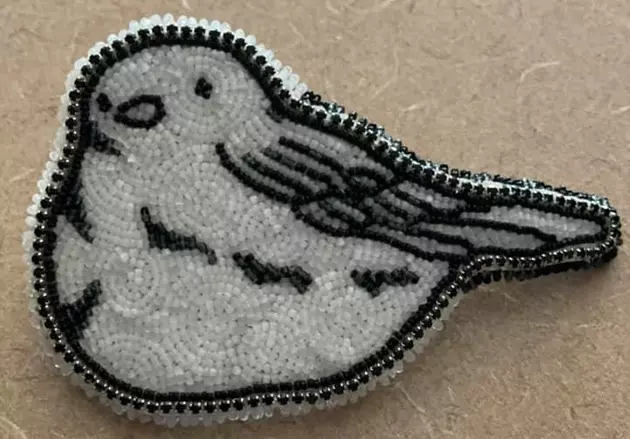 Unique & Beautiful Mother's Day Gift Ideas in Snowbird Fund Auction
Beadwork and photo by Anna Whiting-Sorrell
First, who you're helping. The Snowbird Fund is part of the Montana Community Foundation and directly supports community searches for missing Indigenous people in Montana.
Almost every Indigenous person in Montana living on tribal land knows a friend, relative, or community member who has had a loved one go missing. Lack of resources and jurisdictional issues means their cases often go cold, and families and communities are left to search for the loved ones they've lost, often at their own expense. The Missing and Murdered Indigenous People (MMIP) epidemic, which has been a problem for decades, continues to spread across Montana Native communities and the nation.

 
Montana artists who support the MMIW movement have donated beading, paintings, photos, and other gorgeous pieces made with care and love for this special day of awareness auction. To ensure that you have an opportunity to collect your winning items in time for Mother's Day this weekend, the auction will close at 9 p.m. on Wednesday, May 5th.
The auction is hosted by Tveraa Photography and you can find all of the items up for bid on their Facebook page. Payments can be made by Venmo or cash, please reach out to Jen on the Facebook page with any questions.
We will also be gathering today at the Oval at the U of M for an event intended to raise educational awareness about the Missing and Murdered Indigenous Women (MMIW) crisis, and its far-reaching impacts. All are invited to attend a candlelight vigil and community event today, Wednesday, May 5th to honor the National Day of Awareness for Missing and Murdered Indigenous Women and Girls. We will begin at the Payne Family Native American center near the Grizzly Bear and proceed to the Oval for the vigil. The 'M' and Main Hall will also be lit up in red to honor MMIW, find more info about the event here.
Photos From Missoula's MMIWG Awareness Walk