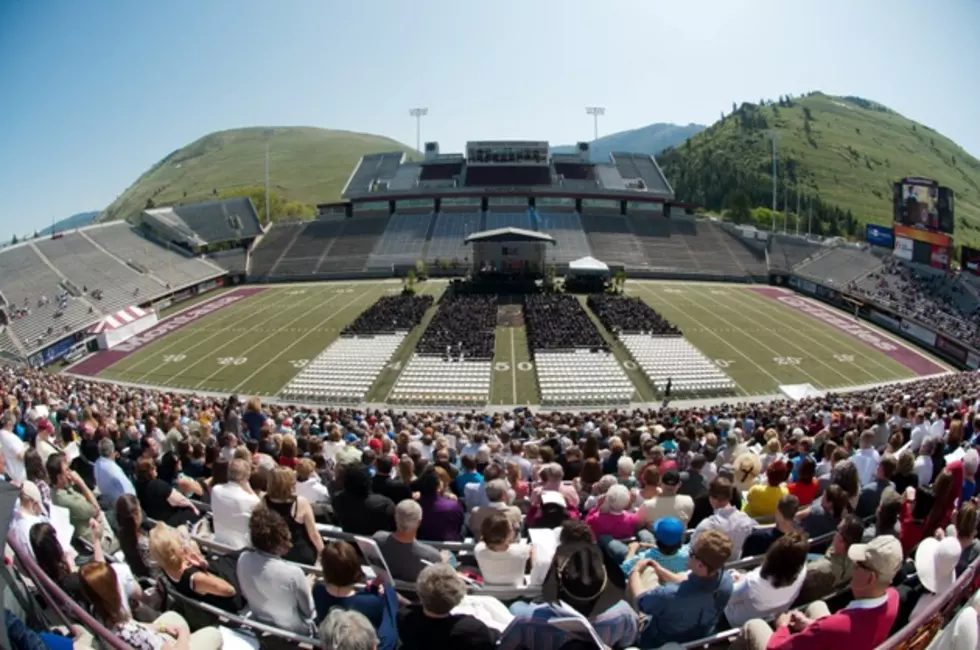 UM Holds 120th Commencement On Saturday In Washington Grizzly Stadium
Todd Goodrich
The University of Montana's 120th commencement exercises will begin at 10:00 a.m. on Saturday inside Washington Grizzly Stadium.
Registrar Joe Hickman said students will be lining up on the UM Oval starting at about 8:45 a.m.
"We'll have a big procession with all the dignitaries, students and faculty down to the stadium," he said. "The ceremony will start at 10:00 a.m. and usually lasts about an hour. Then, throughout the day there are individual department ceremonies at noon and two o'clock The day will end with the commissioning ceremony for the ROTC cadets at four o'clock."
Commencement speaker will be Jennifer Isern, practice manager, finance and markets, Asia region, World Bank Group, who graduated UM in 1989 with a bachelors degree in political science. Isern, along with the late UM President George Dennison, will receive an honorary Doctorate of Humane Letters.
"President Dennison's wife and two sons will be on the dais to receive his degree during the ceremony," Hickman said. "
Because of construction around the stadium of the new Champions Center, parking will be limited, however, Hickman said there will be university personnel in numerous golf carts to help get visitors to and from the stadium.
In all, 3,088 students will be receiving nearly 3,500 degrees, with between 1,500 and 2,000 receiving their degrees at the stadium, and the remainder at the individual ceremonies later in the day.
The ceremony will be held rain or shine in the stadium, so visitors are encouraged to dress for the weather.