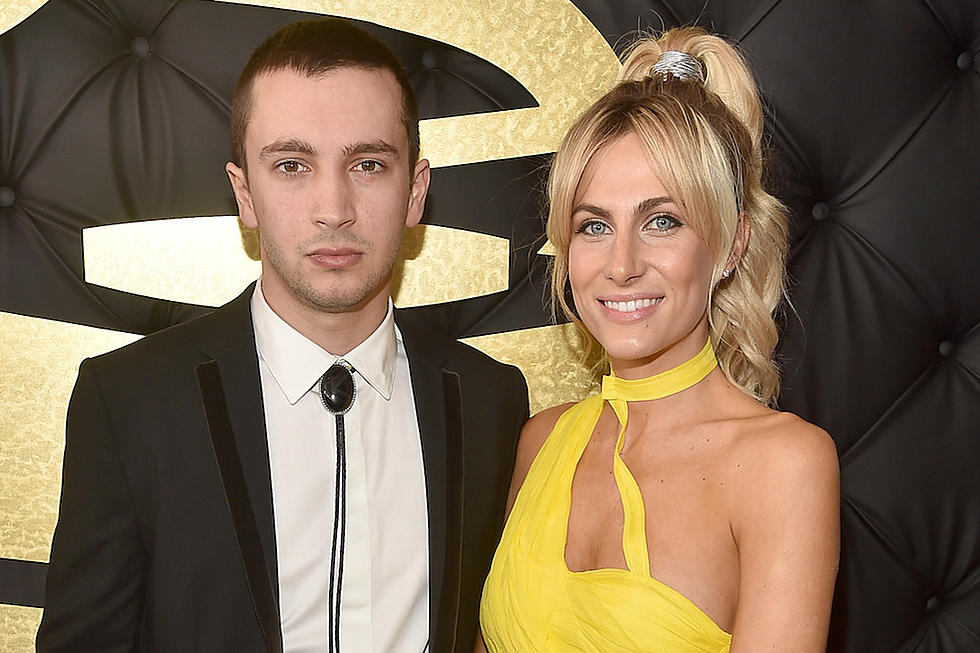 Twenty One Pilots' Tyler Joseph + Wife Jenna Black Are Expecting Their First Child
Alberto E. Rodriguez, Getty Images for NARAS
On Saturday (September 7), the Twenty One Pilots artist announced he and his wife, Jenna Black, were expecting their first child. Joseph broke the surprise onstage during the band's Lollapalooza set in Berlin — and the celebration was all caught on livestream.
"I know I said I'm bringing a couple of people on stage… and that's true," the "Stressed Out" singer told the crowd as Black, standing beside him, revealed her baby bump, just barely peeping out from beneath her dress. The lovebirds, who have been married since March 2015, only drew more screams and applause from the crowd when the 30-year-old rocker kneeled down to plant a sweet kiss on his wife's stomach.
Much like the audience of cheering fans, Twenty One Pilot fans on Twitter were just as ecstatic about Joseph becoming a father for the first time.
"SHES PREGNANT I KNEW IT OMFG TYLER JOSEPH IS GONNA BE THE BEST DAD," one user tweeted, as another added: "If tyler f—king joseph thought he'd be dead before 18, has a wife, and a baby on the way, you can make it too. please stay alive. because tyler joseph is living proof that it's possible. i love you all."
Other fans took delight in quipping about the news with tweets like "tyler joseph on his way to the hospital to name his kid Fortnite Junior" and "TYLER JOSEPH IS PREGNANT."
See how others reacted to the couple's baby news below.
Stars Who Performed While Pregnant