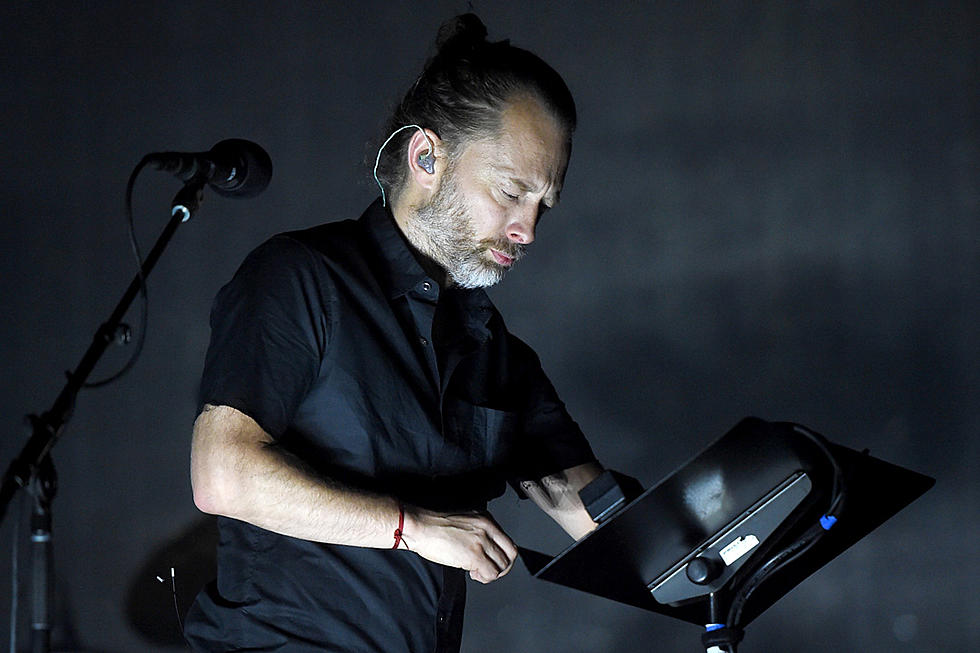 Thom Yorke to Score Remake of Italian Horror Film
Kevin Winter, Getty Images
It will be the first time Yorke has written a movie score, and Guadagnino said in a press release that the music will lead to a "disturbing and transforming experience." According to Screencrush, Dakota Johnson stars as ballet dancer Susie Bannion, with Chloe Grace Moretz, Mia Goth and Tilda Swinton in supporting roles, and its official synopsis reads as follows.
"Susie Bannion, a young American woman, travels to the prestigious Markos Tanz Company in Berlin in the year 1977. She arrives just as one of the Company's members, Patricia [Moretz], has disappeared under mysterious circumstances. As Susie makes extraordinary progress under the guidance of Madame Blanc [Swinton], the Company's revolutionary artistic director, she befriends another dancer, Sara [Goth], who shares her suspicions that the Matrons, and the Company itself, may be harboring a dark and menacing secret."
The original film, directed by Dario Argento, contained a score by Goblin, whose theme used celesta, a whispering voice and mid-'70s synths to create what Screencrush said "captures the oddity and witchcraft" of the movie while also being "bizarre and enchanting."
Yorke isn't the only Radiohead member currently involved in film work. It's been reported that Jonny Greenwood is working on the new project by Paul Thomas Anderson (Boogie Nights, There Will Be Blood), which is expected in December. Greenwood has previously done the scores for several Anderson films, including The Master and Inherent Vice.
Radiohead Albums Ranked in Order of Awesomeness