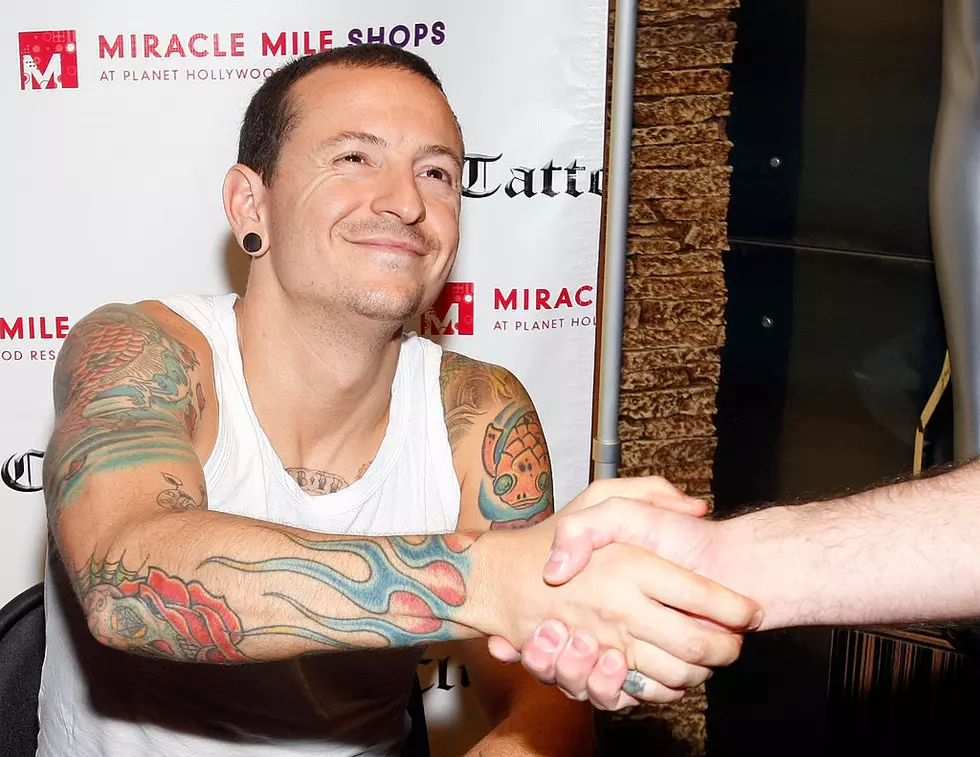 That Time Chester Bennington Was My Drinking Buddy in Montana
Getty Images
It is hard to believe that 5 years have passed since we lost Linkin Park frontman, Chester Bennington. Tomorrow marks the 5th anniversary of his passing. As well as the 58th birthday of another legendary frontman, Chris Cornell, who passed away just weeks before Chester.
I have fond memories of the time I met Chester Bennington.
Back in 2003, Linkin Park's "Project Revolution Tour" made a stop in Billings, MT. I made the road trip and somehow managed to weasel my way backstage. I was sitting on a couch back by all the gear boxes when I first met Chester Bennington. He invited me to make a sandwich and chill. As he and I chewed the turkey, Chester told me stories about his dog and his kids. It was like we had been friends for years and were just catching up.
Soon after their opening set, the band Blindside came into the "couch area" and reached into a cooler full of Heineken keg cans. (remember those?) They tossed both me and Chester a cold beer and then challenged us to a good ol' fashioned chugging contest. Chester was just about to go on stage and was reluctant at first. But after Blindside, a Swedish band, called out our skills as Americans to drink beer, Chester had to take one. Not just for the team, but for our country. As members of Blindside counted to "three" in broken English, we took a deep breath and showed them how AMERICANS DRINK BEER. Beating the "SWEDES" by at least 20 seconds. Chester gave me a fist bump and casually went back to his dressing room.
It will always be one of my fondest backstage memories of any concert, ever.
R.I.P. CHESTER BENNINGTON
35 Concerts We Can't Wait to See in Missoula This Summer
Here's a full rundown of all the major concerts Missoula is looking forward to seeing this summer.
MTV House For Sale in Lolo
Check out photos of the house in Lolo, Montana that MTV used for the show 'Floribama Shore.'