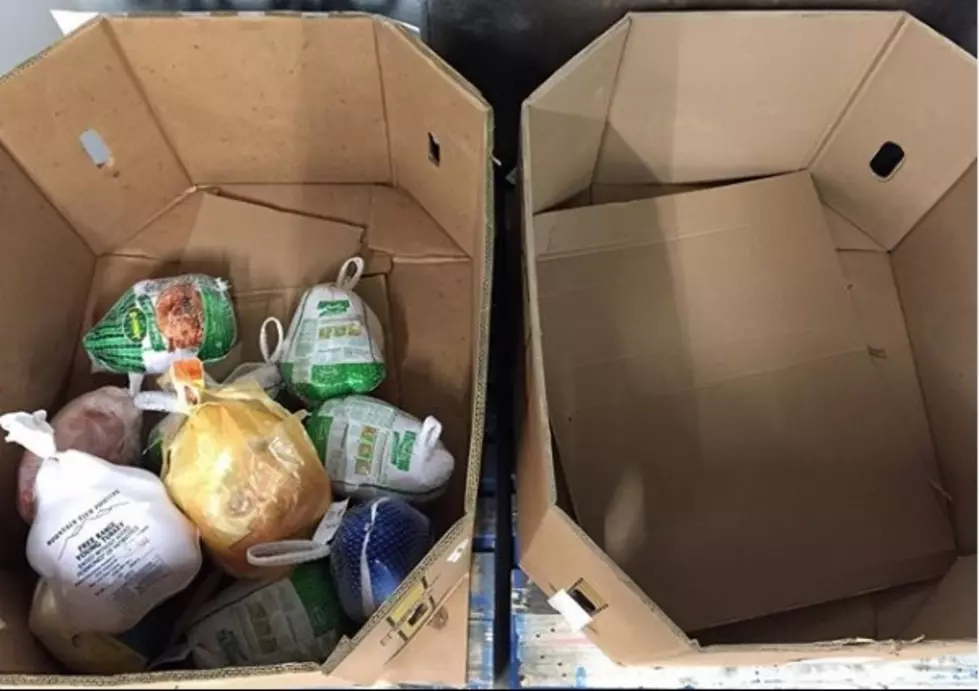 Thanksgiving Turkeys Needed for Western Montana
Photo courtesy of the Missoula Food Bank, who currently have just TEN turkeys to offer families in need this Thanksgiving.
Listen up, we need some turkeys! The Missoula Food Bank reports that approximately 2,000 Missoulians will come through their doors this Sunday hoping to get a turkey for Thanksgiving, families who won't have a turkey otherwise. Sadly, at the time of this post, they only have TEN TURKEYS to offer. Ten. At this time of year, some people tend to think so many others are donating, that their help is not needed, this is simply not true. Here are some very easy ways that you can help!
-Drop off frozen turkeys at the Missoula Food Bank, in the 'Westside Lanes' neighborhood, at 1720 Wyoming Street. Today (11/20) until 3 p.m., Thursday 8a-7p, Friday 8a-4p and Saturday 9a-11a.
-Double help by dropping turkeys off at the Reserve Street Clear Water Credit Union today, Wednesday, November 20th, until 6 p.m. The pounds will count toward Can the Cats!
-Double help by dropping off turkeys at Bob Wards on Thursday, November 21st, from 4 to 6 p.m. Once again, the pounds will count toward Can the Cats.
-Donate online, $1 = 1 pound toward Can the Cats and the money can be used by the Food Bank to purchase turkeys.
-Stop by and see our fellow broadcasters over at Z100, 1600 North Avenue, look for the huge Decker truck in the parking lot across from the park. They are doing their annual "Guerrilla Turkey Drive" daily from 6 a.m. to 5 p.m. through this Friday, November 22nd.
Your mom and dad always told you to be kind, here's your chance. THANK YOU in advance for taking the time to be awesome!