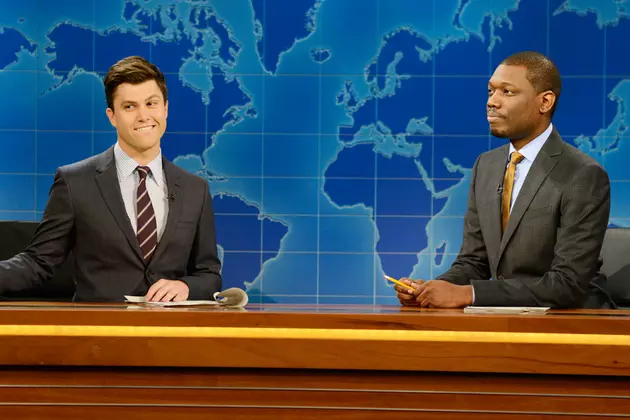 SNL Reportedly Considering Primetime 'Weekend Update' Spinoff
NBC
Politico reports that NBC has begun talks to air a half-hour primetime version of Weekend Update, potentially airing on Thursdays this fall. NBC declined to comment, and it isn't explicitly clear if Che and Jost would headline the new series (or if SNL proper would still air a smaller version on Saturdays).
There's no guarantee SNL would spin off Weekend Update for good, but might Jost and Che be better served with a half-hour to themselves? Stay tuned for Alec Baldwin this weekend, and more on a possible SNL spinoff.
Check Out 100 TV Facts You May Not Know!