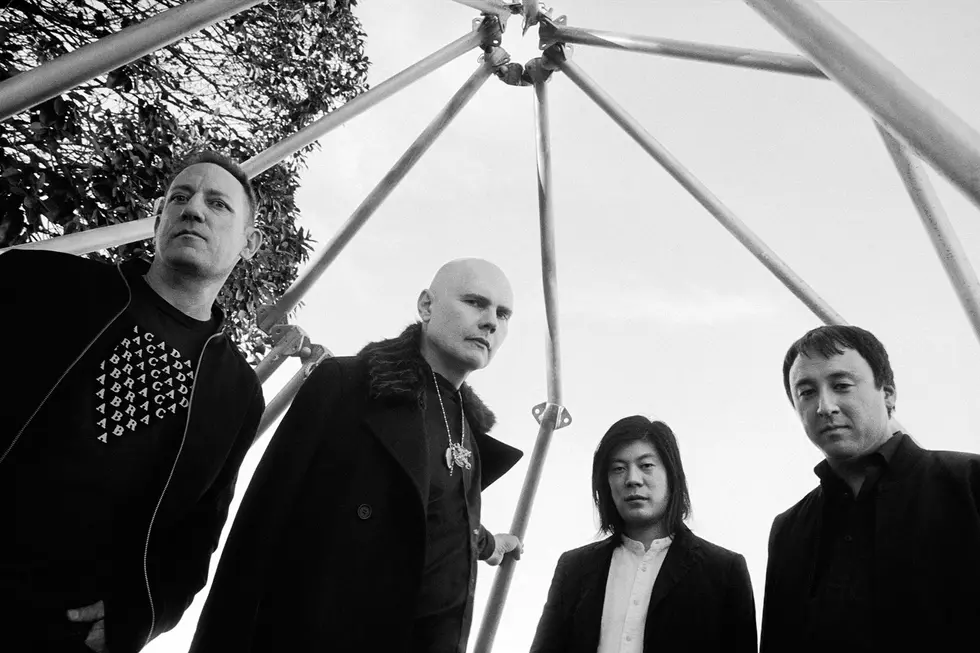 Smashing Pumpkins' Los Angeles House Show Gets Shut Down
Photo by Olivia Bee
Smashing Pumpkins don't officially kick off their "Bright and Oh So Shiny" tour until July 12, but the band got the buzz rolling with a pair of Los Angeles-based appearances this past week. The group played a club show at the Troubadour and later returned to a house where they had done promotional shoots two decades ago to recapture the vibe of the "1979" era. However, the latter gig did have a bit of a hitch, upsetting neighbors and resulting in the early termination of their performance.
The band did manage to play a 14-song set for fans who were lucky enough to attend at the Studio City-area residence for the "1979 House Party," but as revealed in the news report above, parking issues in the residential neighborhood became an issue and despite advance notice that the event would be happening, there were noise complaints, which led to police being called to the house and the show being curtailed.
However, at 14 songs, fans got to see most of what was expected, with the band opening their performance with "Soma," working in such favorites as "Zero," "The Everlasting Gaze," "Today," "Drown" and the encore "1979" along the way, but the proposed show closer of "Cherub Rock" had to be cut from the set list.
Posting to his Instagram account afterward, Billy Corgan recapped his adventures in "LaLa," offering "apologies to those in Studio City for the disturbance of our nihilistic noize." Corgan added, "'Twas a full moon and something just gets into the blood. And respect to the police, who let us finish the set. Mendacious as our conclusion was."
Smashing Pumpkins Albums Ranked