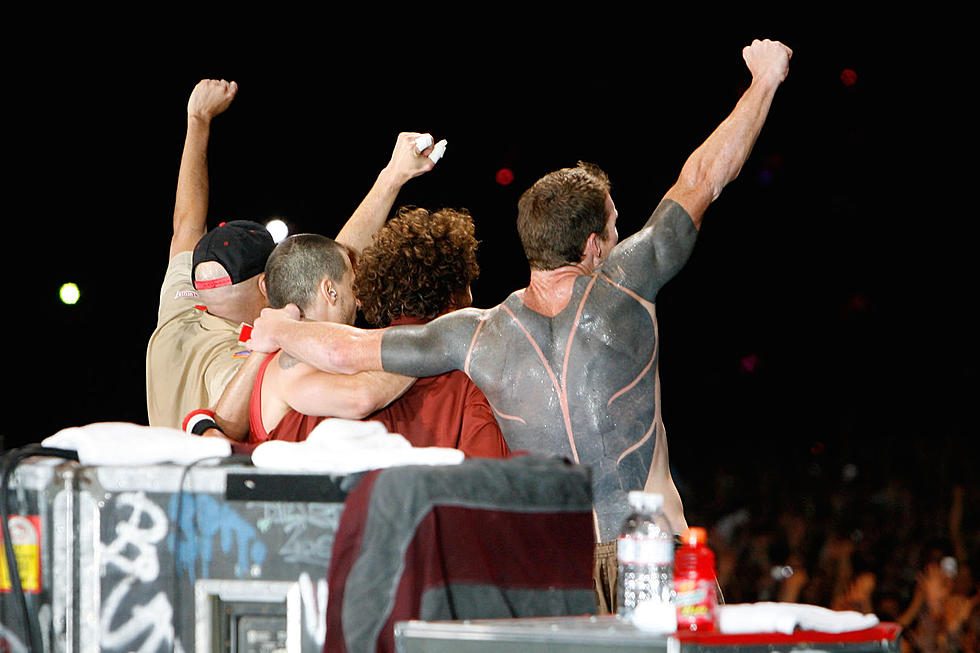 Musicians Freak Out Over Rage Against the Machine's Surprise Reunion
Kevin Winter, Getty Images
Rage Against the Machine's announcement of a 2020 reunion took the world by surprise this morning, with fans rejoicing in one of the most anticipated comebacks in rock history. Fellow musicians and other celebrities shared their excitement online, helping Rage Against the Machine trend worldwide on Twitter.
The news broke with a mysterious Instagram post from a newly acquired handle. No other RATM social media shared the news, but the IG post turned out to be legitimate, as various Rage insiders confirmed.
According to Consequence of Sound, the 2020 election and a potential second term for Donald Trump was a main factor for the Rage reunion. Only a few shows have been announced so far, but more are expected soon.
Rage Against the Machine 2020 Tour Dates:
March 26, 2020 - El Paso, Texas
March 28, 2020 - Las Cruces, N.M.
March 30, 2020 - Phoenix, Ariz.
April 10, 2020 - Indio, Calif.
April 17, 2020 - Indio, Calif.
Top 90 Hard Rock + Metal Albums of the 1990s