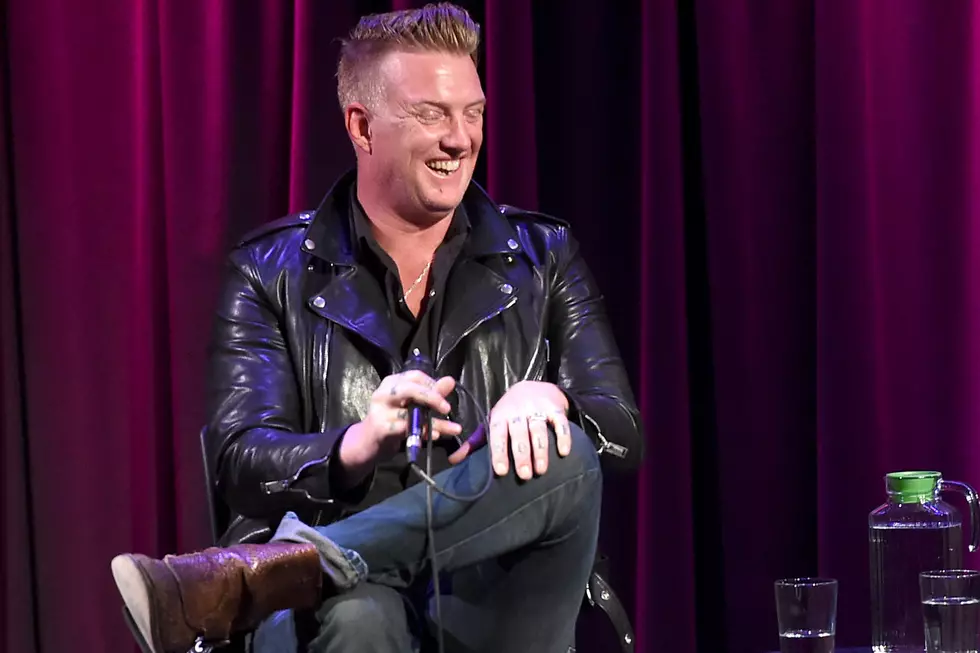 Queens of the Stone Age's Josh Homme Creates Score for Revenge Film 'In the Fade'
Kevin Winter, Getty Images
While much of the attention on Josh Homme these days concerns the next Queens of the Stone Age album, quietly the singer/guitarist put his talents to work through another musical outlet. He helped to create the score for the new film In the Fade that recently screened at the Cannes Film Festival.
The movie from German writer/director Fatih Akin stars Diane Kruger as a determined woman out for revenge after her husband and son are killed in a bomb attack by a neo-Nazi group. The trailer for the movie can be seen above.
When asked by Variety about how Homme came to be part of the project, Akin explained, "That was a big surprise. When I was writing this, I was listening to a lot of music by Queens of the Stone Age. I had the feeling that this could be the music that the character was listening to. It has a self-destructive attitude and somehow the film is about self-destruction."
Akin adds, "I sent him a very early version of the film. He immediately called back saying he loved it and was blown away and that he would like to put his hands on it. We phoned maybe four or five times, sent 10 emails back and forth and then I had the music. It was a very uncomplicated, fast and very clean process of working."
In addition to the Cannes Film Festival, In the Fade will screen at the Sydney Film Festival in June and is expected to be released wide in Germany in November.
Queens of the Stone Age have reportedly finished mixing their new album. Recently speaking about the disc, Homme stated, "The new record is more like — you're sort of like a panther in the trees leaping out of the darkness. We're ready to pounce, everyone is really ready to go. I feel like we're just leaning on the gate waiting for someone to open that sucker up so we can move. I think the record feels that way too — it feels uptempo. While last thing […Like Clockwork] was about making it through, this time we've made it through the other side and we're ready to roll."
An official release date and album details have yet to be revealed, but the band will be playing some shows in the coming months. See their dates here.
Queens of the Stone Age Albums Ranked
Queens of the Stone Age's Troy Van Leeuwen Guests on the Loudwire Podcast