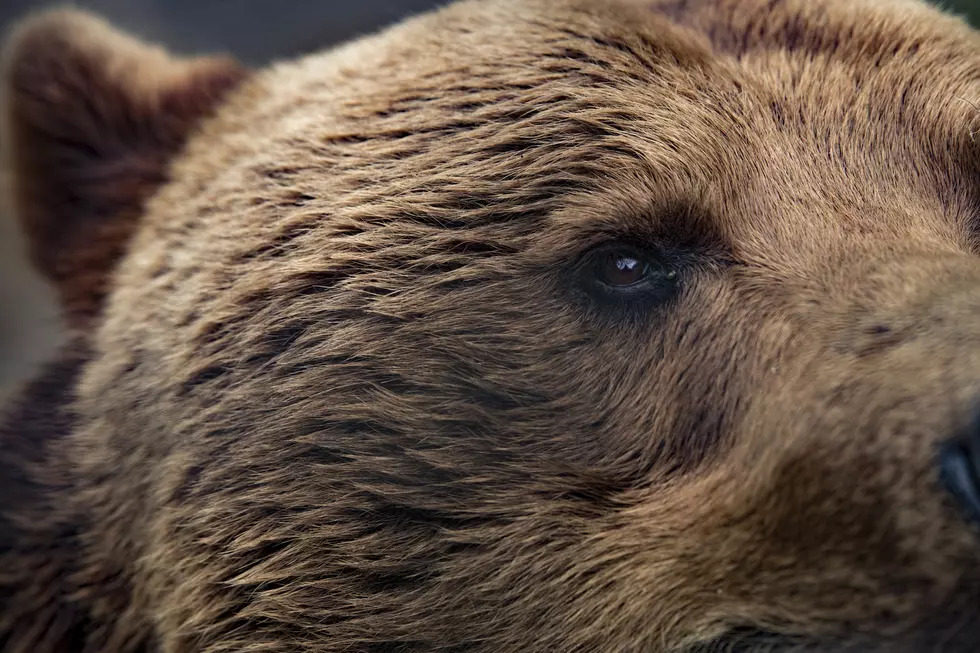 Poachers of Grizzly Riddled With Bullets Near Yellowstone Park Sentenced
Image courtesy of Getty Images, AvanHeertum
A radio tracking collar went silent, and a gruesome investigation got under way.
What authorities found was a disturbing and seemingly senseless killing of a female Grizzly bear near Yellowstone National Park. And, later discovered, the subsequent death of her cub.
The Idaho Statesman newspaper reports that two Idaho men were sentenced to jail time and revoked hunting privileges after entering guilty pleas to charges of poaching the bear, which was left for dead, riddled with bullets. The Idaho Department of Fish and Game's press release identified the men as Rex Baum and his son, Jared Baum, both of Ashton, Idaho.
The sentencing was the result of a 2021 investigation. Idaho Fish and Game officers went in search of the animal after her radio tracking collar indicated that she had died. The Idaho Statesman reported that X-ray analysis showed the grizzly had been shot over 12 times. Officers also went in search of the bear's den, where they found her male cub deceased.
Google records were obtained showing what electronic devices had been used in the area around the time of the killing. That led authorities to the Baums.
Rex Baum was ordered to serve three days in jail and was banned from hunting for 10 years. Jared Baum was sentenced to 30 days in jail and banned from hunting for life after pleading guilty to a felony.
While Idaho's governor recently joined the governors of Montana and Wyoming in petitioning that Grizzlies be removed from Endangered Species Act protection, they are still federally protected.
Most Expensive Airbnb in Western Montana
Entire villa available on Airbnb
Near Superior, Montana
LOOK: Stunning animal photos from around the world
From grazing Tibetan antelope to migrating monarch butterflies, these 50 photos of wildlife around the world capture the staggering grace of the animal kingdom. The forthcoming gallery runs sequentially from air to land to water, and focuses on birds, land mammals, aquatic life, and insects as they work in pairs or groups, or sometimes all on their own.