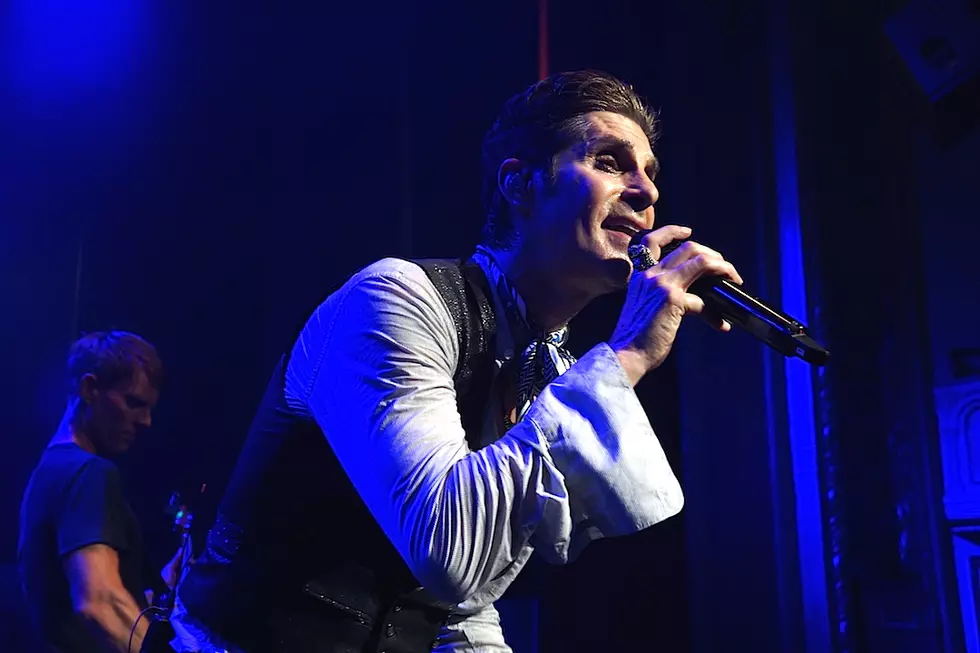 Perry Farrell Reveals 'Kind Heaven' Mythology + Touring Plans
Spencer Kaufman, Loudwire
Jane's Addiction's Perry Farrell has been teasing his new project Kind Heaven over the last few years and his vision is starting to come to fruition. Speaking with Des Moines' Lazer 103.3, Farrell opened up a bit about the Kind Heaven mythology and what his plan is for rolling out the music.
"I am writing a mythology, but I'm writing a mythology about a prophecy, and that prophecy is the Messianic Era," says Farrell. "The story takes place on the threshold of the Messianic Era... heaven descends, and God lives on Earth. He comes to live with us and amongst us again. The military warriors lay down their weapons and pick up the plow shares, so in other words, the world is at peace finally, and we are helping each other. Brother is helping brother, but also there are some very scary elements to the era — the rise of the Antichrist; Armageddon; men turning into women; women turning into men. You can do research on the Messianic era and it will blow your mind and it will give you lots of inspiration and ideas like it did to me."
According to Farrell, his vision of basing the Kind Heaven show in Las Vegas is coming closer. "We are curating a hotel directly across the street from Caesars Palace. It will be called Kind Heaven. It is 100,000 square foot – I believe it's five stories, and we're turning it from a hotel into a multi-varietal, immersive entertainment complex. We are going to immerse you in a mythology as I've described."
Farrell adds that it won't just be limited to Las Vegas, revealing that the Kind Heaven Orchestra that will be in Vegas next year will have elements that can be extracted as a touring entity. "The orchestra, the video, some of the actors, some of the specialty acts, I can tour that, so that's what our plan is now in the upcoming months. We'll be touring as the Kind Heaven Orchestra that will be touring the story through residencies. We're going to set up, and we will immerse you in the evening. There will be people around you that will be improvisational actors. We're going to have dinner and music and different varieties of entertainment."
Farrell recently released the single "Pirate Punk Politician," and the singer will start a Kind Heaven tour on June 7 in New York. See the dates here.
Hear Perry Farrell Discuss Kind Heaven on Lazer 103.3
See Jane's Addiction in the Top 90 Hard Rock + Metal Albums of the '90s