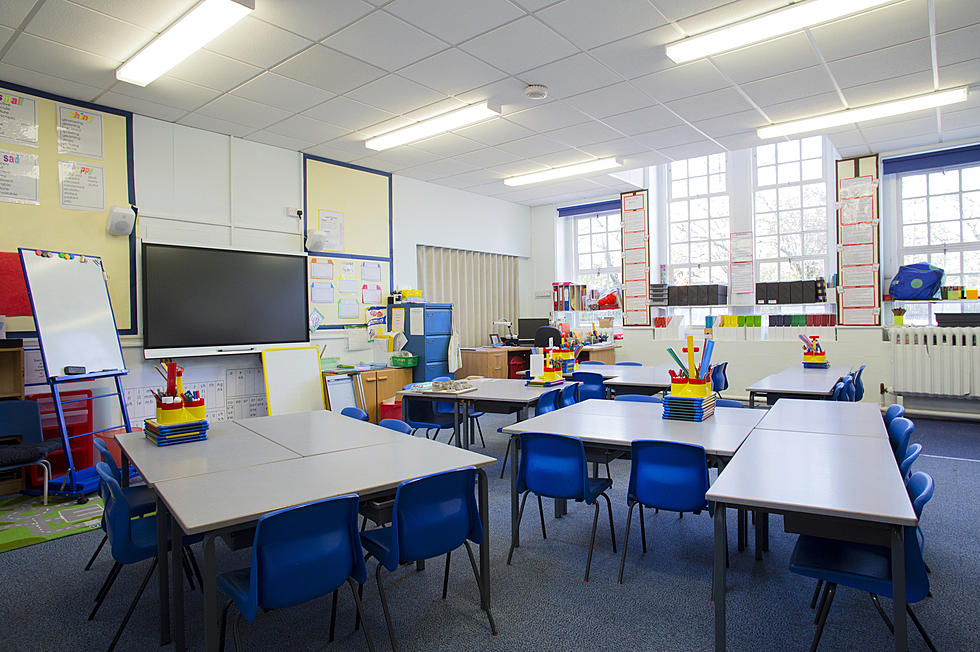 Parents Aren't Loving New Start and Release Times for Missoula's 2021-2022 School Year
Photo: Getty Images
It was a busy day around our place yesterday. Grandma was in town and we had to take her to the airport, some neighborhood kids kept showing up to the door wanting to play, and my daughters took advantage of the sprinklers at the community park on the 90-degree day. But that's just another day in the life when you're a kid on summer break. Just before bed last night I was talking to my six-year-old about all the fun stuff she's been doing since the school year ended. Then I did the math and realized we're now under eight weeks until the fairy tale ends and it'll be back to school time before we know it. (The first day of school for K-11 is Aug 30.)
I think my wife and I are probably more nervous than our daughter is. She was in kindergarten last year and spent the whole year doing virtual learning from home because of the pandemic. Since school took place at the kitchen table, we didn't have to worry about waking up early, bus schedules, pick ups, packing lunches, and what clothes needed to be clean. So the two month countdown will bring just as big of a change for us as it will our 1st grader.
Earlier today, Missoula County Public Schools posted the daily schedule for the upcoming school year to their Facebook page.
The new school hours for the 2021-2022 school day will be as follows:
Elementary K-5:  8:15 a.m. - 3:15 p.m.

Thursday Early Out 2:30 p.m.

Middle School 6-8:  7:50 a.m. - 2:45 p.m.

Thursday Early Out 2:00 p.m.

High School 9-12:  8:55 a.m. - 3:55 p.m.

Thursday:  Late Start 9:40 a.m./Released at 3:55 p.m.
The schedule has people offering up their thoughts in the comment section of the Facebook post - with quite a bit of negative feedback.
* This is crazy for high school! What about the kids that want to play a sport or perhaps have a job! Make the kids get up early it's part of becoming an adult.
* Sleep is important to development of the human brain. Early start time for middle school is not well advised.
* I think the late start is great. Why do middle school kids start at 7:50 am then? For parents with kids in all three schools this is a nightmare and likely impossible for a single parent. It will take a village (and two hours) to get our kids to school every day.
* Who's idea was this?? This is horrible. Have you considered that people have more than one child in school and that equals multiple drop offs and pick ups???
* Really? This is BS! Get these high school kids up early and out at a decent time to go to work etc.
* What the actual heck? I have a kid in every bracket this year. You've got to be kidding me with this.
* Literally The Worst HS schedule EVER! Grrrrrr!!!!
Do you have thoughts on the new schedule for the upcoming schoolyear? Are you affected by the different start times?
KEEP READING: 50 activities to keep kids busy this summer
15 Ways To Beat The Western Montana Heat
See the Must-Drive Roads in Every State