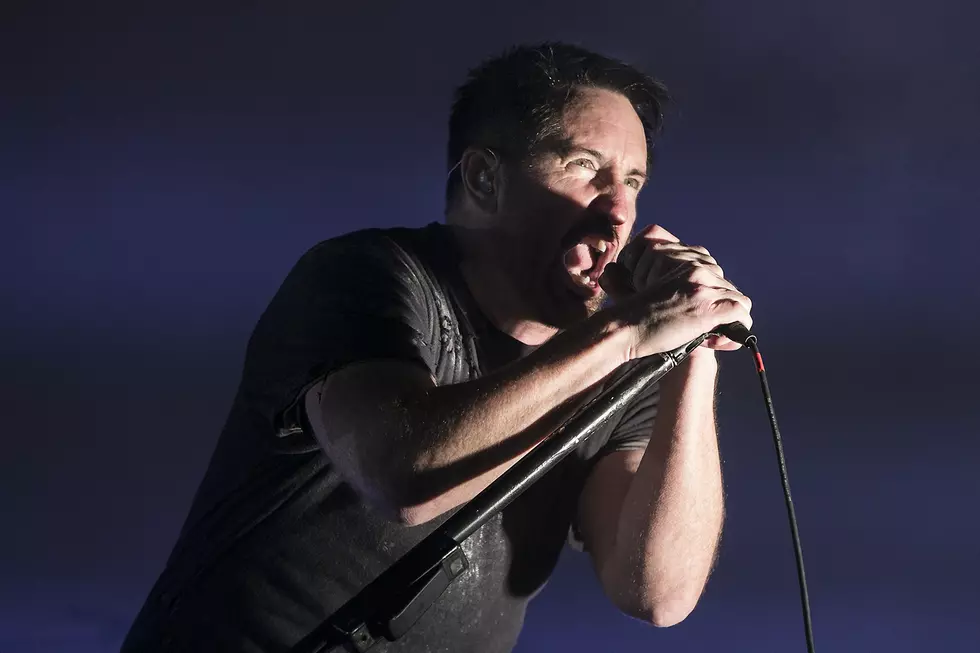 Trent Reznor Encourages Interaction with 'Actual Human Beings'
Raymond Ahner for Loudwire
Nine Inch Nails will be hitting the road this fall with fellow '80s and '90s rock heroes The Jesus and Mary Chain and it looks like the bands will be going "old school" when it comes to ticketing as well. Upon the announcement of the tour, one key piece of info concerned the on sale process, which will find fans going to said venues to purchase their tickets in person.
The "physical world presale" will be held on May 19 in most cities, with the Denver date taking place on May 20. Why the decision to conduct the selling of tickets in such a manner? Trent Reznor explained via the band's website, "The promise of a world made better by computers and online connectivity has failed us in many ways, particularly when it comes to ticketing. Everything about the process sucks and everyone loses except the reseller. We've decided to try something different that will also likely suck, but in a different way. We're hoping many of you will be happy with the results, while some may do what they always do and bitch about it."
Keeping his snark intact, Reznor added, "You (an actual human being) show up at the box office, interact with the ticket seller (another actual human being) and purchase up to four tickets that will actually be handed to you on the spot. The tickets will not be available online or anywhere else before or during that day. All seats (including the best seats) will be available first come, first serve."
He offered that there may be other benefits to this process, stating, "You may actually encounter other actual human beings with similar interests likely wearing black clothing during the process and potentially interact with them. The experience has the potential to be enjoyable*. Nine Inch Nails has always been about bringing people together, living life to the fullest and good times.**"
*NOT GUARANTEED
**NOT ENTIRELY TRUE
Nine Inch Nails will then sell any remaining tickets at a later date and added that limited quantities will be available through normal ticket purchasing channels at a later date. To get details on the "physical world presale" taking place in your market, head here.
Nine Inch Nails - You Think You Know Rock?
Nine Inch Nails Albums Ranked