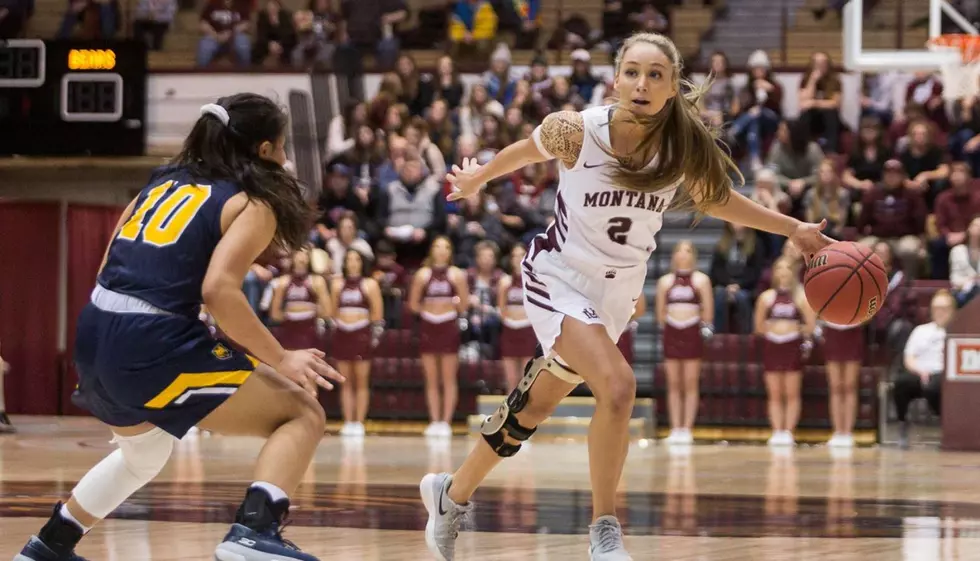 Montana Lady Griz and Fans Score High in Grades and Attendance
Image courtesy of U of Montana Athletics
Just how accomplished are University of Montana Lady Griz basketball players in the classroom? How's Top 25 Honor Roll sound?
The Montana women's basketball team, with its 3.634 GPA, made the Women's Basketball Coaches Association Academic Top 25 Honor Roll for the 2019-20 school year. That organization made the announcement today (Tuesday). Tuesday's announcement from the WBCA is just the third time in program history that Montana, whose GPA ranked 22nd nationally, has earned a spot on the WBCA Academic Top 25 Honor Roll. The previous awards came in 2010-11 (3.411 GPA, No. 13 ranking) and 2011-12 (3.399, No. 17).
A mid-major program on a huge upswing, South Dakota, (3.793) topped the Honor Roll, followed by Youngstown State (3.782), Robert Morris (3.777) and Western Illinois (3.751). Southern Utah and Northern Arizona joined Montana as the three programs from the Big Sky Conference on the 2019-20 Honor Roll.
And as every player on the team will tell you, it's Lady Griz fans that truly enhance the experience of playing for the faithful hometown crowd. If you are of the mindset that attendance dropped off last season, think again. The news of the high academic achievements follows the NCAA's release of attendance figures for the 2019-20 season. Montana averaged 3,062 fans last winter, a number that led the Big Sky Conference and ranked 41st nationally. It marked the 36th consecutive year -- or the entirety of the NCAA's record-keeping history -- that the Lady Griz have ranked in the top 45 in the nation in home attendance. Montana's attendance last season nearly doubled the Division I average of 1,582 and helped the Big Sky rank 12th out of 32 Division I conferences at 1,095.
Our thanks to Lady Griz Sports Information Director Joel Carlson for passing on the good news. And thanks to the players for setting such fine examples of what it means to be a student athlete.
ALSO: Former Minnesota Twins All-Star's Home for Sale - Complete With Brewery