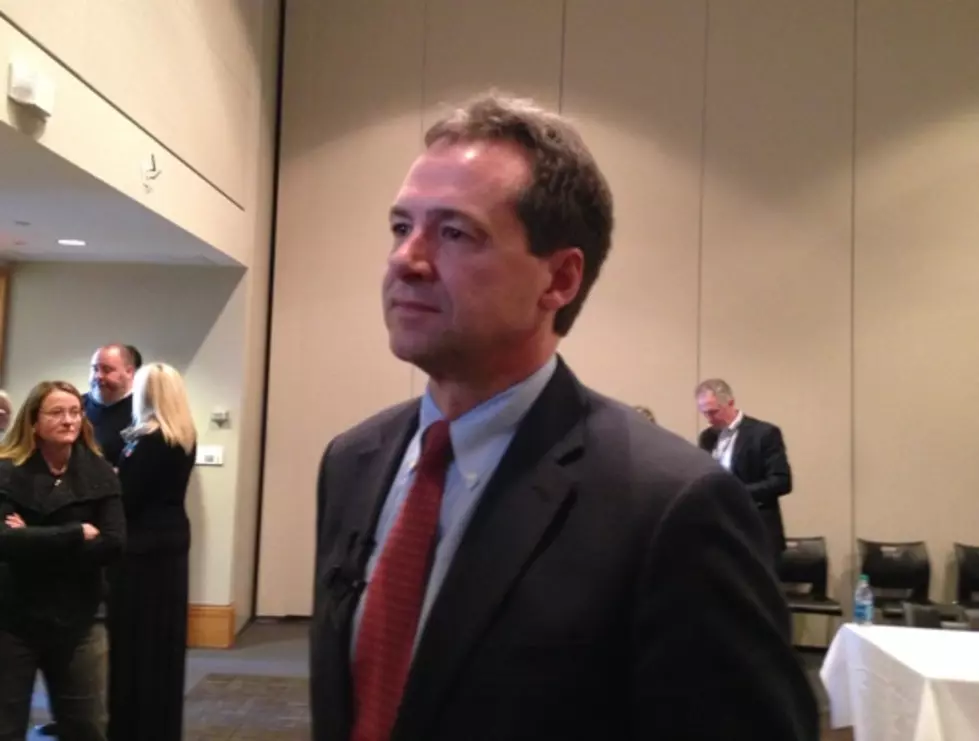 Montana House Speaker Reacts To Governor's Veto Of Two Gun Bills
Steve BUllock
On Thursday, Montana Governor Steve Bullock vetoed two House bills dealing with firearms, and afterwards Montana House Speaker Austin Knudsen criticized the governor's decision.
"House Bill 262 was sponsored by Representative Bill Harris, and is what we call 'constitutional carry'," Knudsen said. "Right now in the State of Montana it's perfectly legal for you to carry a concealed firearm on your hip, under your coat or under your jacket in 99 percent of the state. If you're walking outside of an incorporated town or outside the city limits, if you're out of town, you're completely legal to carry a concealed firearm. That changes when you set foot inside the city limits. House Bill 262 is 'constitutional carry'. The second amendment to the U.S. Constitution grants the right to bear arms and you shouldn't necessarily have to have a permit to exercise that right."
Knudsen said House Bill 246 was sponsored by Representative Randy Broedel, and dealt with firearms being carried into a post office.
"Right now there's a federal rule in place that says when you come into the postal service property you cannot have a firearm either on your person or even stored in your vehicle," Knudsen said. "For me, personally, when I drive into town off the farm into Culbertson to check my mail, if I have my .22 stored under the seat of my pickup because I've been gopher hunting, I'm technically violating a federal rule. House Bill 246 would simply allow you to carry a firearm onto postal service property in Montana."
The Associated Press reports that Bullock noted in his veto letter that he had rejected two bills identical to Harris' measure in past sessions. The governor says the idea of allowing individuals to decide for themselves whether they are eligible to carry concealed weapons is absurd.
The Democratic governor says Brodehl's bill violates constitutional provisions that give Congress the right to make rules over federal property.