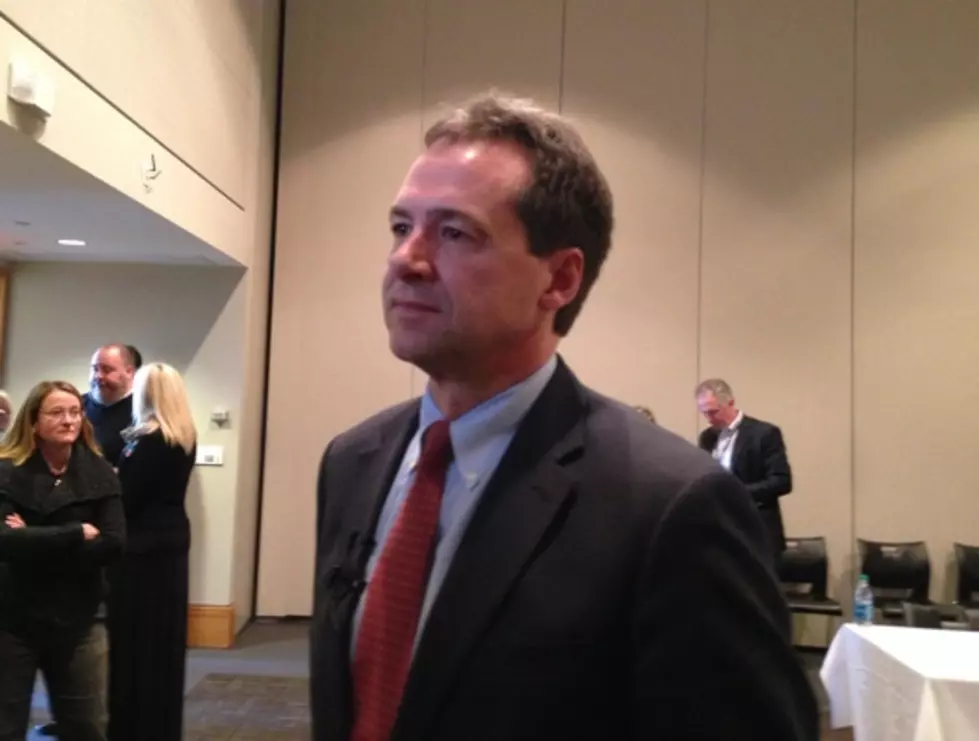 Montana Broadcasters Partner With State in Suicide Prevention Campaign
Steve Bullock
Governor Steve Bullock headlined a press conference in Helena on Wednesday introducing a new media campaign in cooperation with the Montana Broadcasters Association to raise awareness of suicide in Montana.
Matt Kuntz of the National Alliance of Mental Illness (NAMI) said most parents or friends don't know what to look for in order to prevent a suicide.
"We didn't know what to look for, we didn't know what it was, we didn't know what to do," Kuntz said about what he hears from parents of suicide victims. "That's what I felt, too. I understood suicide because I had battled suicidal thoughts myself. I thought 'I've got this' until I was in that spot where I didn't know what to do, who to ask for help, or even what we were up against."
Deputy Director of the Montana Department of Health and Human Services, Laura Smith, pointed out the connection between opiod drug abuse and suicide.
"In a two-year period between 2014 and 2016, I looked at all the toxicology reports for all the suicides in Montana, Smith said. "In 50 percent of those individuals, as a result of the tox report had alcohol, psychotropic, opiods or another drug in their system, and so, be thinking about the critical piece of accessing care."
Governor Bullock praised the Montana Broadcasters Association for providing the time and resources to write and produce the ads for both TV and radio.
"The project will certainly complement the $1 million in suicide prevention funding provided by the legislature," Bullock said. "It complements the work done by the Department of Health and Human Services. It complements the work we're doing with our service members and our veterans, and it complements the work being done in so many of our school districts."
In Montana, between 2005 and 2014, suicide was the number two cause of death for young people, behind only unintentional injuries. Access to lethal means is a major issue with youth as well. 63% of youth suicides in Montana are with firearms, which is triple the national rate.