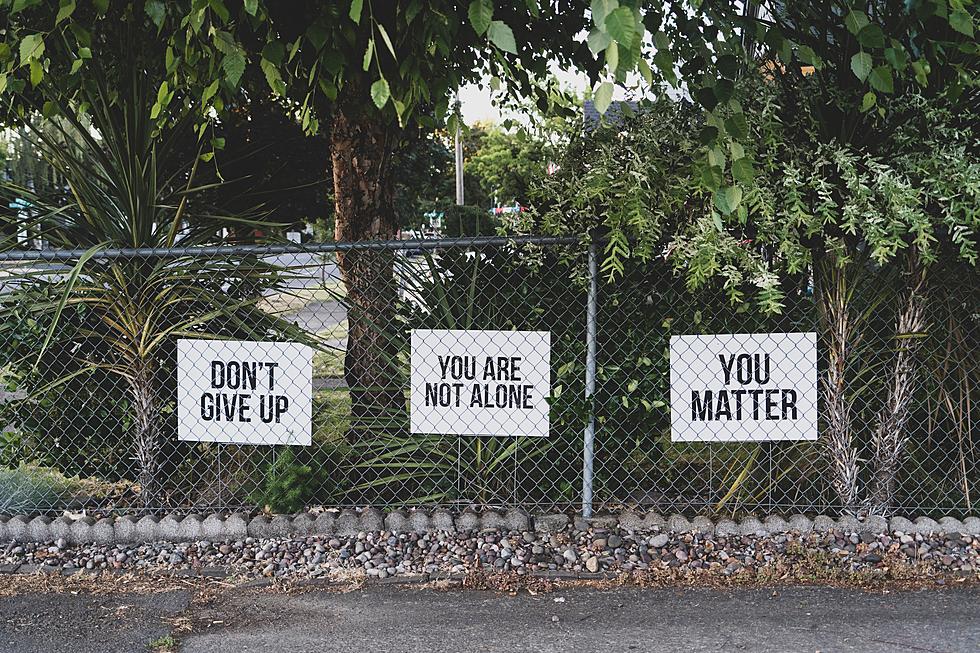 Missoula's New Behavioral Health Center Offers a Peer Mentors Program
Photo by Dan Meyers on Unsplash
It's refreshing and a relief to see Missoulians actively implementing mental health programs in attempt to curb arrests and unnecessary jail time in favor of actually helping locals suffering with untreated conditions. Over the past two years, we've been telling you about the impressive new mobile crisis response teams here in Missoula. The teams are made up of mental health professionals who respond to crisis situations that police typically are called to, and they help to diffuse the situation through their training in social work and mental health. These teams are already in action here in Missoula. 
What is the Dignity Center and where is it located?
Another beneficial new program in the community is the Dignity Center under the Hope Health Alliance umbrella. The Dignity Center is funded through a grant from the Montana Addictive and Mental Disorders Division of the Department of Public Health and Human Services, and is now open 6 days per week for walk-ins and immediate help the corner of Russell and Broadway (1500 W. Broadway, Suite D.)
Here's what their logo looks like, so you'll know what it is and what it means when you see it.
Who runs the Dignity Center?
I spoke with Hope Health Alliance Executive Director Tyler Steinebach and Program Manager Micole LaCounte and they explained the mission of the Dignity Center this way.
We are a team of low-barrier professional mentors meeting our peers experiencing homelessness and behavioral health concerns where they are with an open mind through diversity and empathy to build genuine connections.
Who does the Dignity Center serve?
For Missoulians who are experiencing behavioral health issues and are maybe feeling isolated and alone and are not quite sure where to turn, we now have the Dignity Center. Currently, the drop-in center is open every day except Wednesdays, from 5 a.m to 6 p.m. If you want to check them out this week they are hosting some Halloween events which I've listed below.
4 to 6 p.m. each night Halloween week
Tuesday — Make Chocolate Covered Pretzels
Wednesday — Make Fruit Kabobs & Bingo
Thursday — Halloween Cookie Decorating
Friday — Graveyard Pudding Bar & Movie
Saturday — Pumpkin Decorating / Carving
Sunday — Costume Party
5 LGBTQ Resources in Missoula
Answers to 25 common COVID-19 vaccine questions
Vaccinations for COVID-19 began being administered in the U.S. on Dec. 14, 2020. The quick rollout came a little more than a year after the virus was first identified in November 2019. The impressive speed with which vaccines were developed has also left a lot of people with a lot of questions. The questions range from the practical—how will I get vaccinated?—to the scientific—how do these vaccines even work?
Keep reading to discover answers to 25 common COVID-19 vaccine questions.