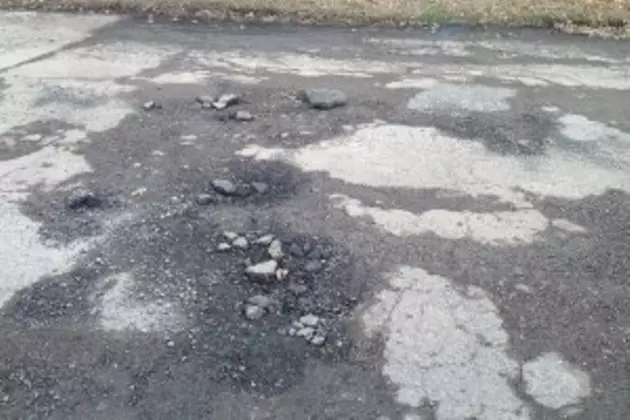 Missoula's Jekyll And Hyde Weather Leads to Swollen Storm Drains And Hidden Potholes
pothole
Heavy snow, bitter cold, rapid warming and rain have led to a mess with Missoula streets and storm drains.
Director of Communications for the City of Missoula, Ginny Merriam said the Missoula Street Department was flooded with calls.
"When you have weather that brings temperature swings from zero into the 40's you get lots of melting water," Merriam began. "The water seeps into the asphalt because it's porous, then it refreezes and breaks the street apart and pretty soon you have a pothole."
Part two of the story is all about the water.
"What else has happened is that we have a large amount of snow on the ground, and when it melts, it all tries to go down storm drains at the same time, so you get standing water in the streets that can hide potholes," she said. "We are reminding the public that before you go blasting through that standing water, which may be entertaining, but can be quite dangerous to your car if it hits a pothole. There is almost certainly something buried in that water that you don't want to hit."
Merriam said the public is welcome to contact the city when they see, or drive through, a pothole.
"We always welcome reports of potholes," she said. "You can call the street division at 552-6360. Just tell us where the pothole is, or you can also report a pothole on our website. Just go to the homepage of the City of Missoula, then click on the brown button that says 'At Your Service', to the 'report a pothole' section. The street division makes every effort to pay attention to that particular pothole you report within 24 hours."