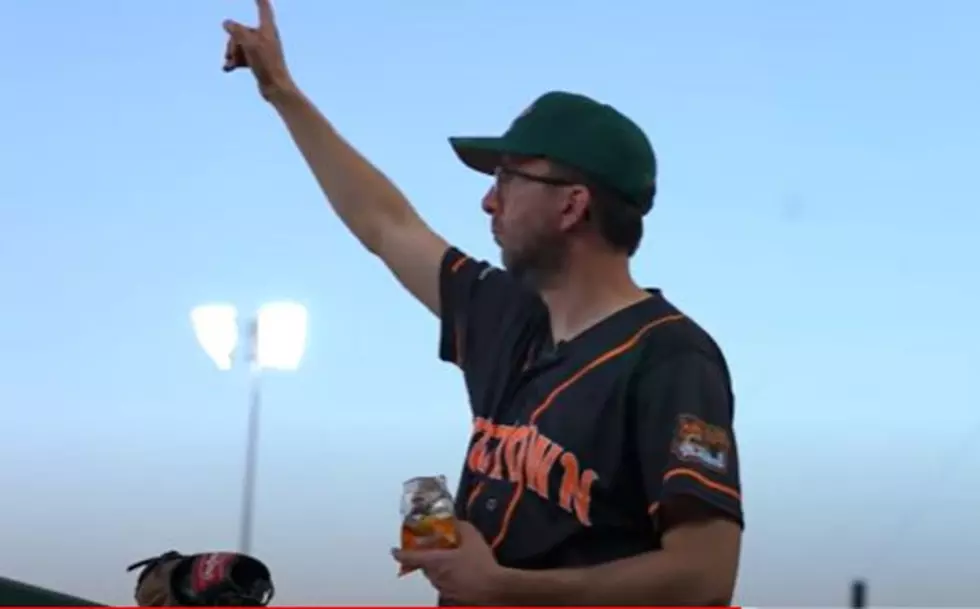 Missoula Paddlehead Player Featured on Popular Joe Rogan Podcast
Pioneer League Videos/YouTube
The Missoula Paddleheads have been on a roll this season. As one of the crown jewels of the Pioneer League, the Paddleheads shine bright. Not to mention being featured on the world stage on an extremely popular media platform.
The Joe Rogan Experience has become one of the most listened-to podcasts in the world. As a fan of the show, I can tell you that the topics and discussions on the show are always intriguing, as Joe hosts guests that range everywhere from rocket scientists to presidential candidates, as well as the occasional comedian, to lighten things up.
Just this past week, Joe Rogan had two comedians in the interview chair. The show featured comedian Louis CK and Joe List, one of which used to be a Missoula Paddlehead. I will give you a hint, it is not the star of the hit show "Louis."
According to an article we shared with you earlier this Summer, Joe List spent some time on the Missoula Paddleheads roster.
Joe List is the comedian and he's also a pretty huge baseball fan. He actually co-hosts The PBL Roundup Show every week with a focus on the Pioneer Baseball League, the same league in which the PaddleHeads compete. List isn't just some open mic comic either, he's appeared on late-night shows with Letterman and Conan, was a finalist on Last Comic Standing, and has released a couple of comedy albums.
Joe played on the Paddleheads in order to film a movie called "Fourth of July." The comedy is written and directed by Louis CK and follows the story of a recovering alcoholic from New York City that has to endure an annual vacation with his family. Check out the trailer for the independent film.
It sounds like Joe had a great time playing with the Paddleheads. You can hear the full podcast on Spotify.
Missoula Lard Butt 1k
Missoula's Lard Butt 1k, 2022, a glorious day for doughnuts and costumes.
Bitterroot Celtic Games 2022 In Pictures