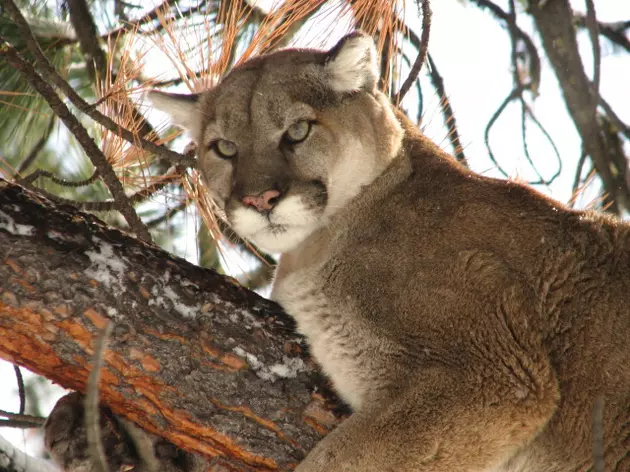 Missoula Mountain Lions Killed After Approaching Couple In Hot Tub
Photo Courtesy of Bob Wiesner
Just weeks after multiple mountain lions were euthanized for killing a pet dog in the Grant Creek area, Montana Fish, Wildlife and Parks were back in the region to put down two more lions. Wildlife Conflict Specialist Jamie Jonkel says these lions got uncomfortably close to humans.
"Boy, they were right in amongst people," said Jonkel. "They got real close to some folks that were in their hot tub, 10 feet away. They were hunting in between buildings, going under boat trailers and running into people. We had four or five incidents where they were within 10 to 20 feet of people."
On Thursday night, residents tried to haze the lions away from their neighborhood, but they wouldn't leave.
"When we responded the next day the wardens found that they had made a kill right at site, right in someone's yard," Jonkel said. "Because of that sort of extreme behavior where they were getting so close to people, we felt it best to remove those two lions that were at site. They would not leave."
The two lions that were killed were both males that weighed close to 50 pounds each.  Jonkel says FWP is still monitoring to see if the other two family members, a female and her young, will come back in.