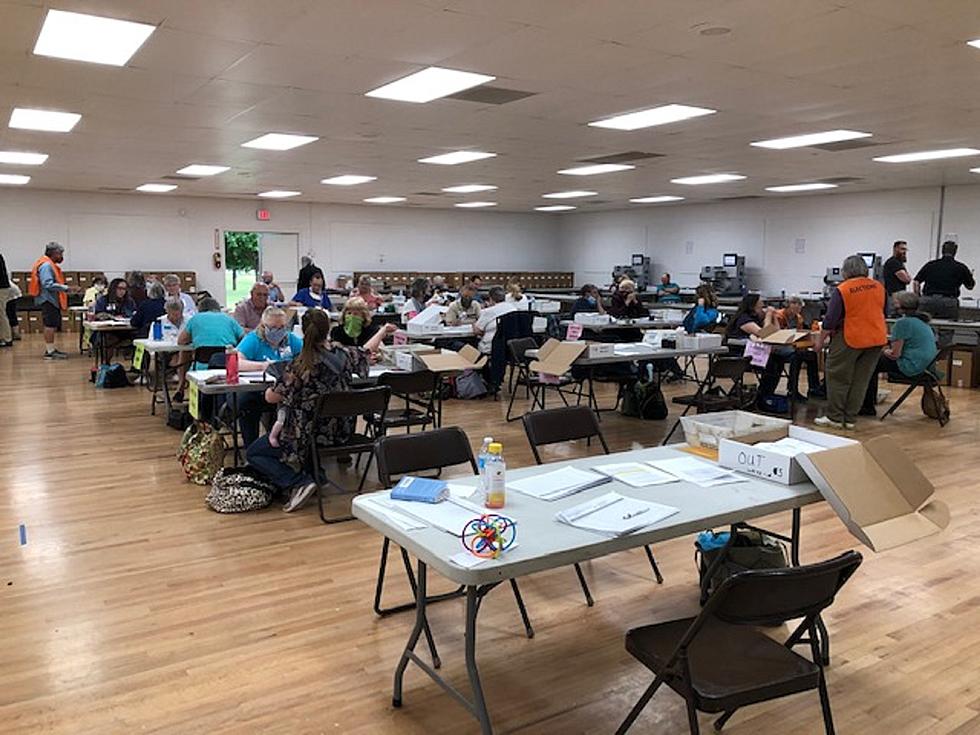 Missoula Election Center Forced to Hire More Employees
photo by Peter Christian
The Montana Supreme Court's decision to allow same-day voter registration has caused the Missoula Election Center to issue a call for more employees on Election Day.
KGVO News spoke to Missoula County Elections Administrator Bradley Seaman who provided these details.
Same Day Voter Registration is on, For Now
"We'll start with the most recent news," began Seaman. "There have been some recent court rulings and it has changed the status of Election Day registration and polling place ID in the state of Montana. That recent court ruling is not the final decision on Election Day registration, but we in Missoula County want to be prepared to help serve voters in the fashion that they're used to. We have the best customer service out of any elections office. I might be a little bit biased on that, but I want to make sure that we have staffing appropriate to help serve voters who choose to use same day voter registration."
Seaman expanded on the impact of the Montana Supreme Court decision.
"With that recent court ruling regarding Election Day, voters will be able to register to vote and cast a ballot as long as they're an eligible voter, which means that they're a citizen 18 or older and have been a resident of Montana for at least 30 days. We are seeking people to help assist us with that process. So we have a job posting up; it's on Missoula votes.com or on the county website where you can get directly into the job application. This is for the friendly staff that will greet voters and help issue those ballots out on Election Day."
About Those Ballot Count Video Recording Lawsuits
KGVO directly addressed recent cases in which groups have the Elections Office to task over not retaining video recordings of ballot counts, to which Seaman had this reply.
"Because of ongoing litigation, I can only comment on what the letter of the law is," he said. "Video surveillance footage is required to be held for 30 days in Missoula County. Any video surveillance footage we have is held for that 30 day retention period. However, in addition to that Peter, we will have our full slate of public tours so that anybody who would like to see the process firsthand, can come in person, not just with a video recording, but to be there be present and watch the process happen yourself. Even our strongest critics who've come to our tours have left saying they feel more confident in the process."
Ballots will be mailed out in October only to those who have requested absentee ballots, and those who have made arrangements to vote in person will find ballots at their local polling places or at the Missoula County Election Center at 140 North Russell.
As of this date, same-day voter registration will be allowed due to the recent Montana Supreme Court decision.
LOOK: Here are 50 political terms you should know before the upcoming election
24 Closed Missoula Businesses We Wish We Could Bring Back
We asked Missoulians which of their favorite businesses that have closed down would they like to see make a triumphant return. Here's what they came up with.