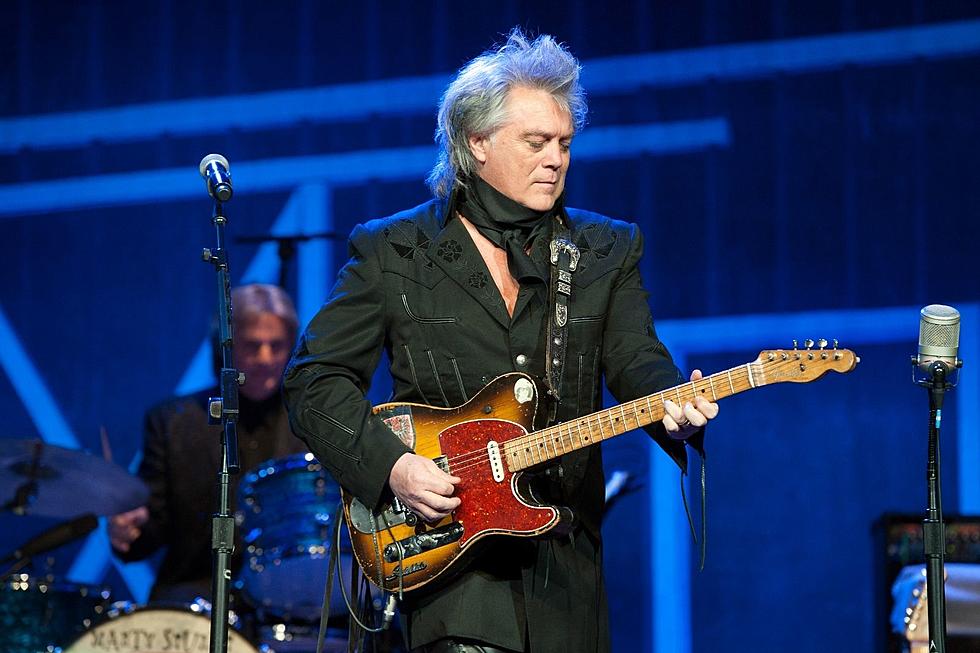 Marty Stuart and His Fabulous Superlatives at the Wilma
Photo: Getty Images / Erika Goldring / Stringer
It's a different kind of feeling when you're watching a concert by an artist with a legendary amount of history on their resume. I think it's safe to say that Marty Stuart is a perfect example of one of those artists. And that's good news for Missoula because there's a Marty party headed our way in early April! Logjam Presents is bringing Marty Stuart and His Fabulous Superlatives to the Wilma for a memorable night that will showcase the man who's been making music for more than 50 years.
To say Marty Stuart has been making music for a while would be a bit of an understatement. He's been an active musician since 1968 and joined a band at age 12. To put that in perspective, Marty was just starting his musical career while Lyndon B. Johnson was in office! His early days saw him tour as a member of other artist's bands including Johnny Cash.
Fast forward through the years and Marty Stuart has over 20 albums, more than 30 songs that have been on Billboard's Hot Country Songs chart, been nominated for 16 Grammy Awards while winning five of them, and has continued to tour the country with his unique blend of country, rockabilly, and bluegrass.
Missoula will enjoy a night of music from the Country Music Hall of Famer and Grand Ole Opry member on Friday, April 8th. Tickets for the show at the Wilma are priced at $35 and $45. A VIP experience ticket is also available and features a preshow performance, a Q&A session, early access merch shopping, and more.
You can find all information for Marty Stuart in concert and purchase tickets at Logjam Presents. Or you can purchase tickets over the phone at (800) 514-3849. Tickets are on sale now.
10 Biggest Missoula Concerts of the 2000s
10 of the biggest, most exciting concerts to come to Missoula in the 2000s, in no particular order.
LOOKING BACK: Photos of Missoula and How It's Changed
Check out these photos of how Missoula has changed over the past decade.
New Montana Luxury Resort - One&Only Moonlight Basin