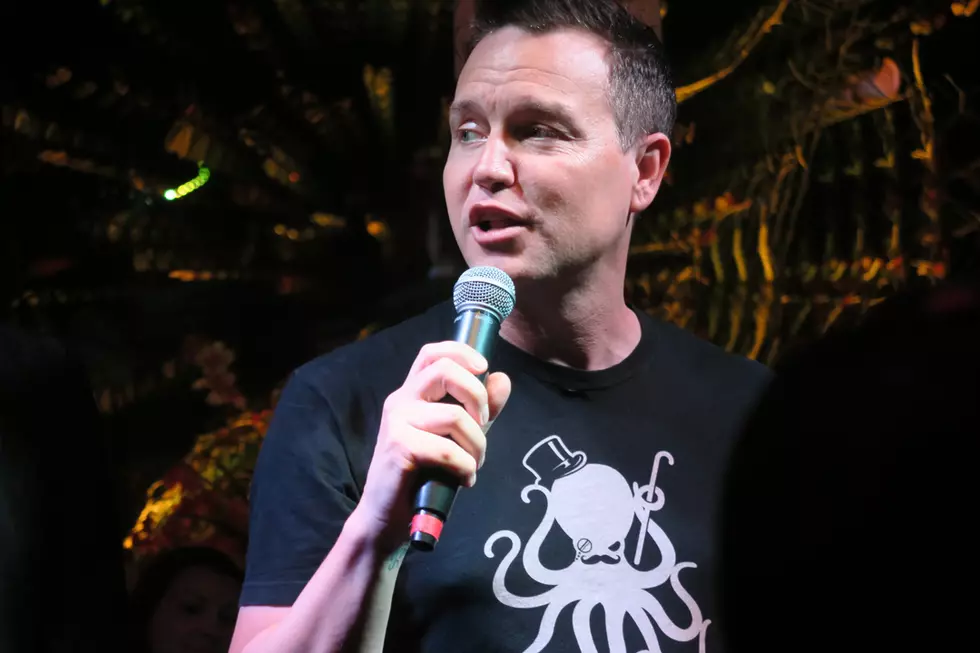 Mark Hoppus Creates Way to Help Victims of Hurricane Harvey
Chad Childers, Loudwire
Blink 182's Mark Hoppus is the latest person to step up to help those in need in Houston. He posted on his clothing line's Instagram account, Hi My Name Is Mark, to let fans know how they can help.
He urged fans to spare anything "new/newish and clean" that they can spare to pack and ship to the Southside Skatepark in Houston. Those who do so and post photos of it with the hashtag #Icleanedoutmyclosetforhouston will be eligible for randomly chosen gifts that are coming from Hoppus and his company.
In another image, Hoppus wrote, "The flooding in Houston is devastating. Watching the tragedy unfold across the country has been tough. What can we do? It doesn't take much to help one another. After a few texts, a few calls, and some work from the crew, a plan was put into action."
"Eric, the owner of Southside Skatepark, has hosted the Texas Make-A-Wish jam for years. Fortunately, during this natural disaster, Southside Skatepark has remained safe and dry. To honor this good fortune Eric and his crew have offered Southside's space as a 'landing spot' for all donations going toward Houston residents in need."
Recently, 300 musicians volunteered in Austin to perform at shelters that are currently housing evacuees. The request came from the Red Cross, and a massive reaction from the city's local musicians came about. The musicians helped evacuees take their minds off what was going on for a bit, and helped bring comfort to many.
Hoppus' initiative is a great way for anyone concerned to get involved and to help in the aftermath of the hurricane. Read his full post below for the address.
Blink-182 Apologize to Fans Who Attended Fyre Festival
[button href="http://loudwire.com/tom-delonge-if-i-wanted-back-in-blink-182-period-of-days/" title="Tom DeLonge: 'If I Wanted to, I Could Be Back' in Blink-182'" align