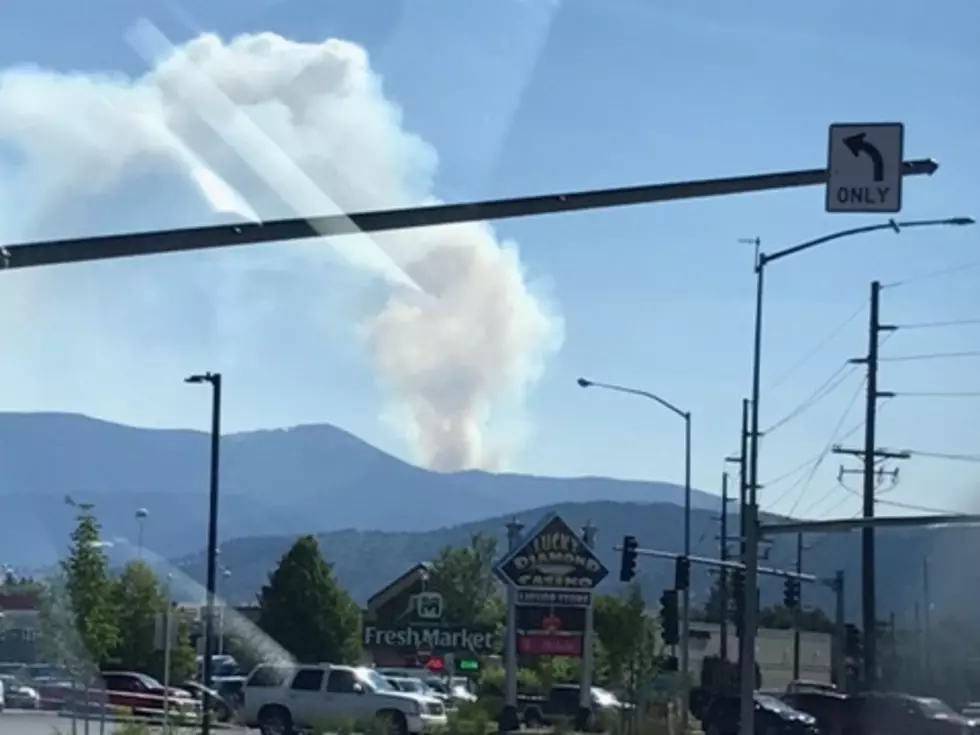 Lolo Peak Fire One Of Three New Lightning Caused Fires
Townsquare Media
The Lolo Peak Fire is a lightning-caused fire approximately one mile west of Lolo Peak and is producing smoke this afternoon visible from Missoula.
According to a press release from the Lolo National Forest, this fire is in remote terrain near the Wilderness and located in thick timber at high elevation.
Fire managers are developing long term plans to manage and take action on this fire if needed.
The fire is not threatening structures or property and there are currently no closures in place.
During afternoon periods this fire will likely continue to produce visible smoke.
Lolo National Forest spokesman Boyd Hartwig says there are other fires reported over the past few hours.
The Sunrise Fire is approximately three acres in size, and is located about one mile east of Sunrise Mountain and ten miles south of Superior on the Ninemile Ranger district. Resources for this fire include
Approx. 20 Initial Attack resources
3AJ Chinook-Heavy Helicopter
2 Single Engine Air Tankers
The Burdette Fire is approximately 12 acres and located about nine miles southeast of Tarkio and about two miles east of the South Fork Fish Creek drainage on the Ninemile Ranger District. Fire managers conducted reconnaissance of the fire today to assess fire behavior, size, access points and develop strategies for engaging this fire. The fire showed minimal activity today. Retardant was dropped on the fire yesterday to check fire growth. Fire managers are now assessing the fire area road systems in addition to analyzing the information gathered from the air today to develop action points and suppression strategy.
The Monahan Fire is located on the Seeley Lake Ranger District about 17 miles north of Ovando and is burning near the Wilderness boundary in remote terrain.