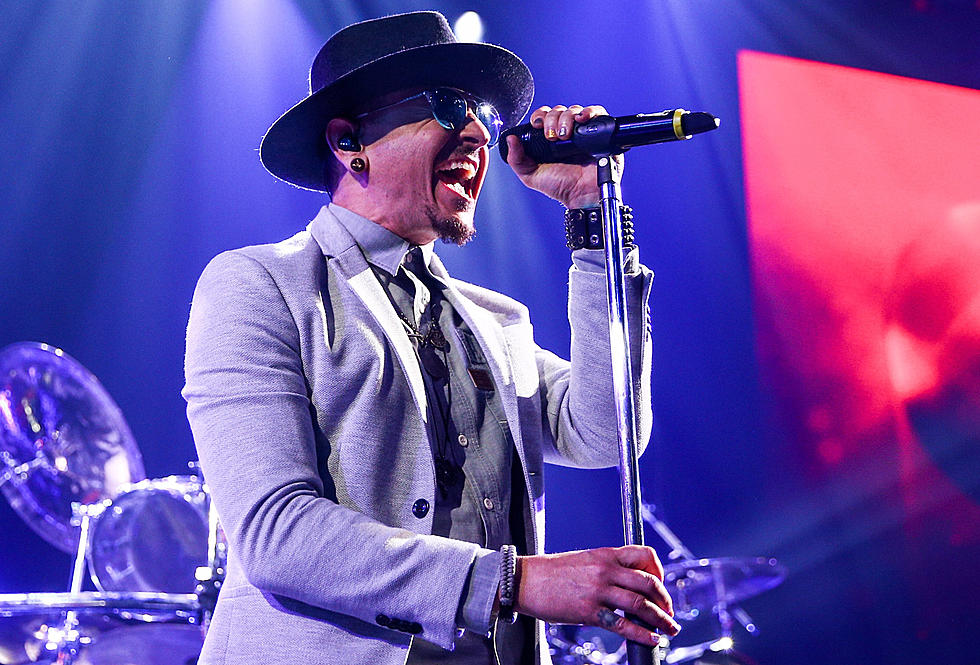 Linkin Park to Stream Chester Bennington Tribute Concert
Rich Fury, Getty Images
Next Friday, Oct. 27, Linkin Park will honor their departed frontman, Chester Bennington, with a benefit concert at the Hollywood Bowl, which will be the first time the members have performed together since Bennington's death. Today, they announced that they will stream it free of charge.
The concert will raise money for Music for Relief's One More Light Fund which was established shortly after Bennington's death and named after the album they put out this past May. Music for Relief was founded by Linkin Park after the 2004 Indian Ocean tsunami, and they've raised more than $9 million for survivors of natural disasters across the globe via benefit concerts, auctions and special events. They've also planted 1.3 million trees to combat climate change. You can make a donation at their website.
The day three concert was announced, they released a video for the album's title track. "It has been incredibly emotional to work on this, and especially to watch it," said director Joe Hahn. "I feel that by doing it, we not only faced some of our biggest fears, but it enabled us to use our talents to bring some light to people that need it. As we move forward to the Hollywood Bowl show and beyond, I think about the people that connect with the band, outside and inside our circle. This video is a gesture of good will to the people that want that connection."
Three weeks ago, they released another video for "One More Light" that featured Linkin Park fans from around the world holding up hand-made signs with the song's lyrics.
Chester Bennington Through the Years: 2000-2017 Photos