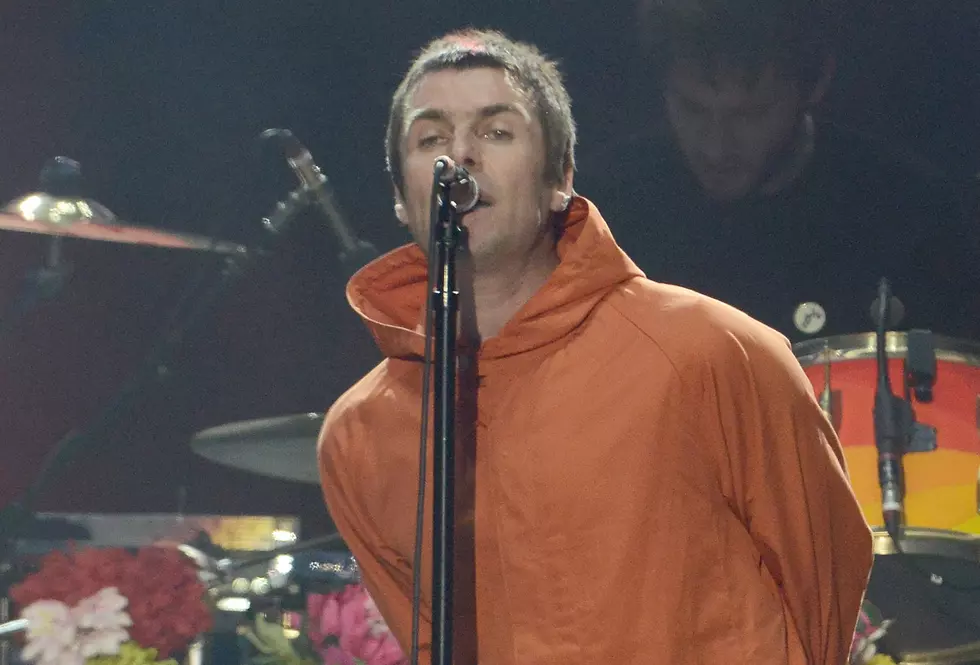 Liam Gallagher Planning Second Solo Album
Dave Hogan for One Love Manchester, Getty images
Liam Gallagher is so pleased with the response to his debut solo album that a follow-up release is already on his mind, he's revealed. The former Oasis frontman delivered As You Were on Oct. 6 and it went on to outsell the rest of the U.K. Top 20 during its first week on sale.
Speaking after the Q Awards, where he won the Icon and Best Live Act gongs, Gallagher told Absolute Radio (interview below), "I'm made up that the album's been received really well. There's a lot of people who get number one, like, with 3,000 copies these days, and that ain't f---ing good enough for me. Obviously it sold well, and it seemed like people really want a Liam Gallagher record, so that's made me happy. So I guess we'll go and do another one."
Insisting that he wasn't interested in awards, he said of his Best Live Act win, "I've done some good gigs, man. I can shake a room with the right band and the right songs, but I wasn't expecting that one, to be fair. Even though I'll take it."
Gallagher also admitted he'd been "a bit tipsy" when he claimed Oasis would reunite alongside the Verve for a tour. "Oasis ain't getting back together – there you go," he said. "But the Verve might be, and the Stone Roses might be."
It seems that he felt the current political climate in the U.K. – which appears poised to leave the European Union – was making people long for reunions of bands they'd admired in the past. Referring to the U.K. as "the United King-f---ing-doom" he said, "I think we should put all our s--- aside and just all have a good f---ing time." But he added: "This is not me putting it out there going, 'I need my brother back.' I'm quite happy doing what I'm doing. I'm having a nice time."
Gallagher commences a brief North American tour on Nov. 13. You can see the dates below.
Liam Gallagher North America Tour Dates
11/13 – San Francisco, CA – Warfield
11/18 – Denver, CO – Gothic
11/20 – Minneapolis, MN – First Avenue
11/21 – Chicago, IL – The Riviera
11/23 – Toronto, ON – Rebel
11/25 – Boston, MA – House of Blues
11/27 – New York, NY – Terminal 5
11/29 – Washington, DC – Lincoln Theatre
11/30 – Philadelphia, PA – Union Transfer
The 40 Greatest Indie Labels of All Time