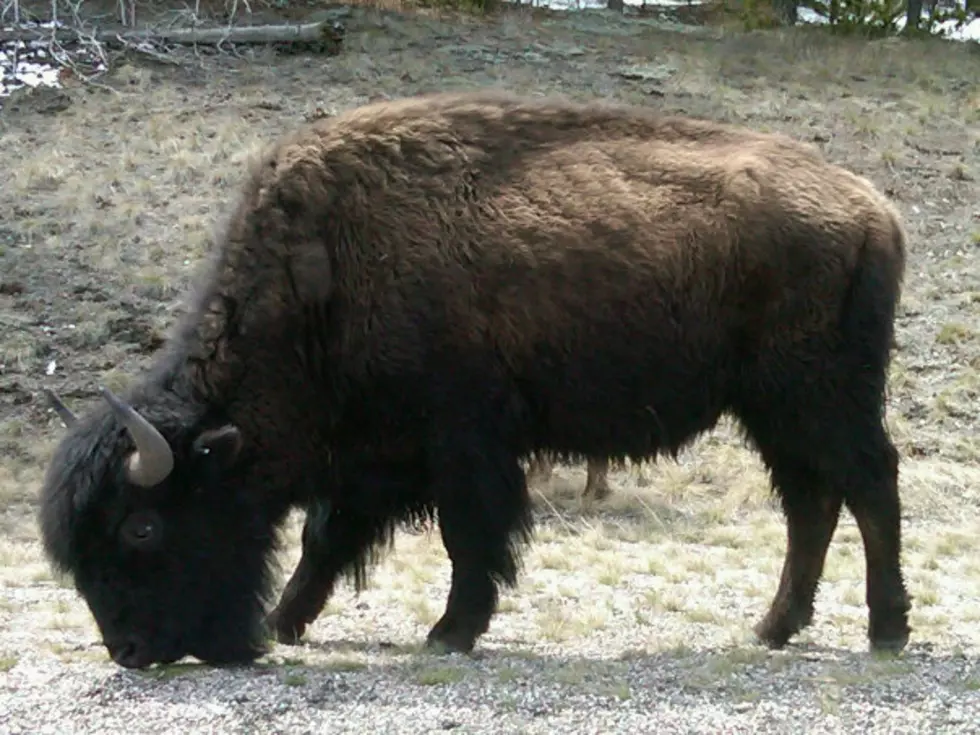 Latest Bad Reviews of Yellowstone National Park: Summer 2022 Edition
Yellowstone Bison - Michelle Wolfe
Let's be clear: these people are not our kind of people. If they didn't have something to complain about, they'd have nothing to say at all. Yellowstone National Park has experienced early season high traffic, followed by historic flood damage this year.
FYI: A few of the following comments were left on review sites AFTER the devastating floods. Most, however, were written before the floods...by people who just don't enjoy their own life. Either way, I find it incredibly interesting what sort of things trigger people. What bugs them? What do they find inconvenient? How much time do they have on their hands?
"If you like trees it's cool I guess, but otherwise you are in a car for at least 8 hours without stopping and there is no service the entire park, the geysers are cool, but everything starts to get repetitive eventually." (One star review from Google)
"Way too much dirt. Ya know, like soil. And there was a lot of elk. Not too many of the other animals, those were in good proportion." (One star review/comment on Facebook.) Too bad we can't do a better job of scattering a wider variety of animals at more convenient times for this person...
"The Park was closed for two days because of a snow storm. All travel within Yellowstone was restricted. The last day of our visit the snow stopped and we were allowed in the Park. Unfortunate for us we had no time to visit any of the attractions or sites and only drove through from the North entrance to the West entrance on our way home." (One star review from Trip Advisor)  THIS is too much. Heaven forbid severe weather should impede your vacation. Please. It's probably best this person didn't venture far into the park.
"The SMELL. Yellowstone Park is kind of pretty but it actually smells like somebody ripped ass all over the place. It's terrible. You'd think with some many pine trees they could control that smell a little bit." (Facebook comment, responding to "What should I be aware of when visiting Yellowstone.")
"We got to see one thing (Old Faithful) and had to skip everything else on our list due to the horrendous traffic. "Bison jams" are random and can last for hours. No cell service (anywhere, not even in major visitor centers), so when you are stranded in a traffic jam somewhere in the middle of the park, you can't contact anyone." (One star review from Trip Advisor.) Priceless. No cell service to let someone know you're in a "Bison Jam"? WTH would you tell this person? Please, disperse the bison????
LOOK: Historic 2022 Flooding in Southern Montana Not Soon to Be Forgotten
Widespread flooding wiped out roads, bridges, buildings, and powerlines throughout riverside communities from Yellowstone National Park and Paradise Valley to Red Lodge. The Yellowstone River winding through Billings crested Tuesday, June 14, 2022. At 11:30 a.m. the National Weather Service in Billings reported the river rose above flood stage and was forecasted to hit 14.7 feet, nearly hitting the 15-foot record set in 1997.