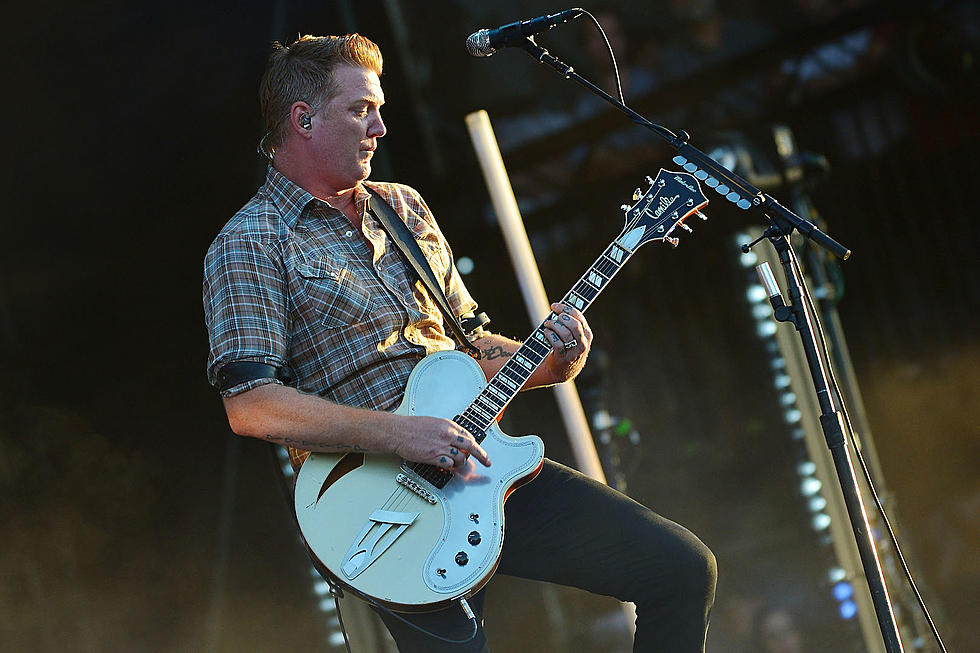 Queens of the Stone Age Hint at More Desert Sessions From Josh Homme
Jim Dyson, Getty Images
"I wonder if anyone's been recording in the desert?" Queens of the Stone Age asked their over 500,000 followers on Instagram late Wednesday (May 1). The inquiry was accompanied by an image of two animals facing off. It's being taken as a not-so-subtle hint toward a possible revival of bandleader Josh Homme's long-dormant Desert Sessions series, the star-studded succession of recordings that last left off with 2003's Volume 10: I Heart Disco.
That's what many are led to believe after the band's social media post upped the ante with the following hashtags: #desert, #sessions, #11 and #12. Each was buried alongside idioms representing the idyllic image in the post, a small horse staring down a duck among a lush field of green. Could this all mean that Desert Sessions Volume 11 and Volume 12 are currently in the works from Homme and company? See the post below.
It wouldn't be the first time Homme has hinted at a continuation of the multi-volume music series he started in 1997, shortly after leaving Kyuss to form Queens of the Stone Age with fellow Kyuss alum Nick Oliveri. In 2014, Homme explained that his work in various other projects — including stints drumming for Eagles of Death Metal — had led to the Sessions falling by the wayside. "If I miss that window, I miss that window," he said.
Queens of the Stone Age's latest album, their seventh studio effort, Villains, was released in August 2017. It spawned two singles, the since-reimagined "The Way You Used to Do" and six-minute stomper "The Evil Has Landed."
Queens of the Stone Age Albums Ranked